'So many opportunities' for insurance in APAC | Insurance Business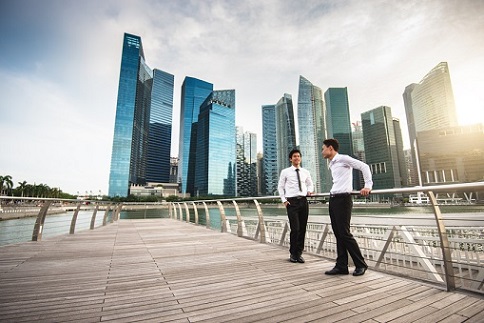 The Asian insurance market could account for 40% of the global insurance market by 2020, one exec has said.
Matt Harris, chief executive of
AIG
Asia Pacific, praised the region for the burgeoning opportunities it presents the industry. He added that Asia Pacific is likely to remain the fastest-growing region for insurance for the next decade.
While many emerging markets in the region will see growth over the coming years, Harris noted that there is still room for solid growth in established Asia markets too.
"For Singapore, there is considerable potential to grow commercial lines given the infrastructure that continues to develop. AIG expects strong double digit growth in this sector over the medium to long term," Harris told
Insurance Business
.
"Cyber insurance specifically is a huge opportunity as cyber attacks rise in frequency and sophistication.
"We have also seen a big push for cyber protection and awareness by the Singapore Government."
Harris added that AIG forecasts the cyber insurance market in Singapore to grow by 50% in the next 12 months and suggested that while the Singapore market presents room for growth across different lines, increasing competition is still an issue.
As more new players enter the market, and as established players grapple for market share, Harris said that the market conditions remain tough with "intense pressure" placed on pricing. This could continue for the foreseeable future.
Insurers will need to be able to differentiate themselves in the future in a bid to hold their market share with brokers and consumers alike.
Client expectations continue to shift and insurers and brokers need to focus on building greater trust with clients to ensure their growth over the coming years, Harris said.
AIG will begin trialling usage-based insurance programmes in Singapore in a bid to create better solutions for customers in the car insurance market and improve safety on the roads.
Meanwhile, the soft market continues to make its presence felt on the insurance industry. With premium pricing beginning to harden in some markets, and with green shoots visible in others, Harris said that pricing will be the key issue in 2017 and beyond.
More broadly, Harris suggested that "continued investment market volatility, weak economic sentiment and loss in consumer confidence will remain some of the biggest challenges for the global insurance industry."
"The Singapore market is no different. With a prolonged manufacturing recession and global slowdown, both consumers and businesses are less willing to spend," he explained.
Related stories:
Sharing economy to hit key insurance market
AIG opens office to target Asian Americans