Sompo Insurance enters non-life bancassurance deal with CIMB Bank Singapore | Insurance Business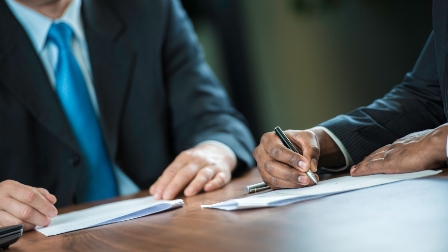 CIMB Bank Singapore and Sompo Insurance Singapore Pte have signed a bancassurance partnership for the ASEAN country. This deal is a follow-up to a region-wide agreement signed in June this year.
Through this agreement, CIMB Bank Singapore will distribute non-life insurance products from Sompo to its almost 300,000 customers stemming from its retail, preferred, private, and commercial banking businesses, as well as credit card clients. The deal involves all channels, including branches and online platforms. CIMB foresees 70% growth for the next three years in the bancassurance segment.
"Our alliance with CIMB is timely as our company name was changed to Sompo recently and we are confident this partnership will further enhance the Sompo brand in Singapore," said Stella Tan, Sompo Singapore CEO. "We see huge potential in tapping on each other's strength to bring our business to greater heights and enhancing our respective market position."
In preparation for the signing of the agreement, Sompo debuted a new travel insurance policy, called TravelJoy. A 50% discount for single-trip plans was also offered.
Upon signing of the Singapore deal, two new products were launched: PrivateCar and HomeBliss. Additional products are in the pipeline to be released in the next few months.
Related stories:
Head of Sompo says Brexit will not deter investment in London
Sompo Canopius launches US ocean marine division
Sompo Japan Nipponkoa to sponsor Malaysian pro golf tourney