Sompo Singapore gains permit to conduct inspections by drone | Insurance Business Asia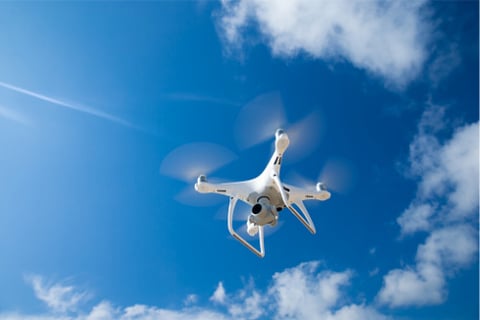 Sompo Insurance Singapore has obtained an Unmanned Aircraft (UA) operator permit and UA pilot licenses from the Civil Aviation Authority of Singapore (CAAS), allowing it to use drones for inspecting inaccessible or dangerous locations.
With the approvals, two of Sompo Singapore's engineers are now licenced to fly drones, allowing them to conduct inspections safely and identify potential risks accurately and efficiently.
The company believes that using a drone will allow for more efficient and thorough inspection work that cannot be physically carried out by its engineers. This function, it said, is particularly useful in providing a bird's-eye view and capturing relevant images that are impossible by mere physical visual inspection.
The inspection drone has a camera with 32x zoom capability, as well as a thermal imaging camera that can detect abnormal temperatures of equipment or infrastructure. Some possible risks that can be more easily identified include potential fire hazards and deterioration of an area, increasing the likelihood of a rain leak.
"Sompo Singapore is committed to provide a holistic risk management solution for our clients beyond the core insurance business," said Pui Phusangmook, CEO of Sompo Insurance Singapore.
"The early and more accurate risk detection helps our clients rectify the potential risks at their warehouses, factories, facilities, and rooftop solar panels, and prevent hazardous situations from happening. This extended service not only minimizes business disruptions, but it also creates a safer operating environment."
Sompo is planning to roll out the drone service in its other markets in the region and is currently checking the legal regulations for drone usage in each jurisdiction.