Strong progress for insurance giant in Asia | Insurance Business Asia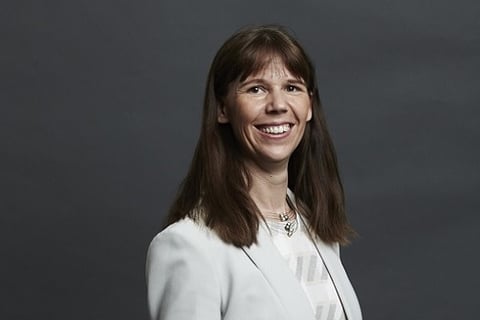 Germany-based insurer Allianz has been quite active in Asia recently, with acquisitions, partnerships, and digitalisation efforts aiming to capitalise on the region's emerging markets.
Insurance Business interviewed Renate Wagner (pictured), regional CFO and Asia-Pacific head of life & health insurance at Allianz, regarding the recent developments at the insurer's Asia-Pacific businesses.
In 2017, Allianz's total revenue increased by 24% year-on-year to US$7.39 billion, while operating profit also rose by 22% to US$336.34 million. The property & casualty segment saw its gross written premiums improve by 27%, while the life/health segment had a 33% increase in annualised new premiums.
Wagner described these results as "excellent." Furthermore, she revealed results of a customer survey in which 73% of customers in Asia found their interactions with Allianz engaging, and would recommend the insurer to their friends and family.
"This validates the efforts and investments that we have put in place to make insurance simple, more accessible and more convenient for our customers, and enables us to bring protection to even more people in the region, which is always the most meaningful part of what we do," Wagner said.
Allianz also recently completed the acquisition of Sri Lankan insurer Janashakthi General Insurance, a transaction which puts Allianz in a favourable position in the emerging South Asian market.
"This transaction expands our scale, competitiveness and service capabilities in Sri Lanka, while positioning Allianz as one of the country's largest general insurers," Wagner commented.
With respect to the insurer's digitalisation efforts, the AZ Discover sales tool is now available for agents and customers in Taiwan, Thailand, and Malaysia, to assist Allianz's agents and financial advisers in meeting customers' needs.
The firm has also expanded its partnerships with organisations in the region. Going beyond banks, it has begun cooperating with various e-commerce and technology firms.
"To date, we have multiple partnerships with various online partners, including the likes of Go-Jek and Uber Indonesia, RecomN.com, and Speedrent," Wagner said.
"We are also doing our part to drive innovation within the industry," she added. "We are currently in the midst of Thailand's first-ever insurtech program Allianz Ayudhya Activator, where our team is mentoring and supporting more than a dozen start-ups in developing their next-generation ideas across health, mobility and wellness."
Related stories: