Sun Life holds event to mark Vietnam relaunch | Insurance Business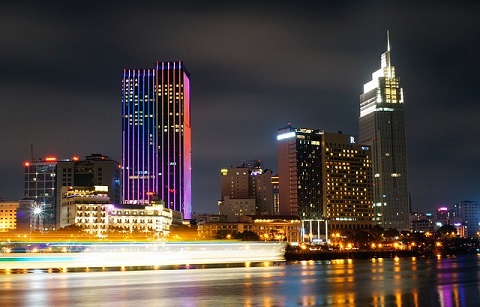 Sun Life Vietnam held a ceremony in Ho Chi Minh City on January 11, marking its rebranding and official relaunch after acquiring the remaining 25% stake in the former PVI Sun Life Insurance Co Ltd.
Now named Sun Life Vietnam, the company became a wholly owned subsidiary of Canada-based Sun Life Financial after purchasing the stake from PVI Holdings was approved by regulators in November. This gives the global insurer increased access to the Vietnamese market.
Roger Steel, president of Sun Life Financial Asia for new markets and business development, compared the new company to a fresh chapter in Sun Life's journey in the country.
"With the recent achievement of sole ownership of our business here in Vietnam, and renaming of PVI Sun Life to Sun Life Vietnam, we reaffirm our commitment to this market and demonstrate our plans to be here for the long term," Steel said. "Vietnam is one of the fastest growing economies for life insurance and pensions in Asia and this transaction will enable us to strengthen our platform in this market."
Meanwhile, Larry Madge, general director of Sun Life Vietnam, reported that the company experienced strong growth last year and is aiming even higher this year.
"We will leverage our dynamic, client-centric and high performance startup with the global experience of Sun Life Financial Inc.," said Madge. "We are already the market leader in corporate sales and will continue to strengthen our presence while leveraging the expertise from our parent company to take Sun Life Vietnam into the next phase of growth."
Related stories:
Sun Life completes buyout of joint venture
Sun Life looking to expand into Singapore and Thailand
PVI Sun Life appoints Larry Madge as CEO