Sun Life launches smartphone app in the Philippines | Insurance Business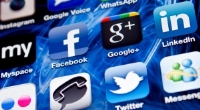 The Philippine branch of Sun Life of Canada announced yesterday the launch of its Sun Life PH mobile app.
The app can be downloaded for free, and is available on Google Play for Android and the AppStore for iOS.
It is the first of its kind in the Philippines, allowing users to view their personal accounts with Sun Life and even conduct transactions. The app has an e-Planner function that allows users to analyze their own financial needs.
Sun Life's app also has an office locator, which enables users to search for the insurer's offices nationwide. The app has a contact feature which connects the user with Sun Life or with an advisor. For those who may have questions about how to use the many features of the app, a FAQs feature has been provided.
"Sun Life always strives to offer its clients a pleasant experience," said Sun Life Philippines president and CEO Riza Mantaring. "We understand that with the many concerns they have to attend to, managing their accounts can sometimes be a challenge. This is why we came up with the Sun Life PH mobile app."
"It was really designed with clients in mind. By having an app they can access 24/7, they can not only stay in control of their accounts, but easily connect with us as well."
Mantaring noted that many more digital solutions will be rolled out in the near future to enhance the experience of both consumers and financial advisors.
"We're excited about the prospect of seamlessly integrating insurance and investments in the Filipinos' lifestyle and helping them achieve financial security," she said.
By Lyle Adriano
Related Stories:
Pay-how-you-drive insurance to be launched in Singapore
AXA Singapore introduces doctor consultations via live chat and video call