Swiss Re foresees price rise in non-life (re)insurance in 2018/19 | Insurance Business Asia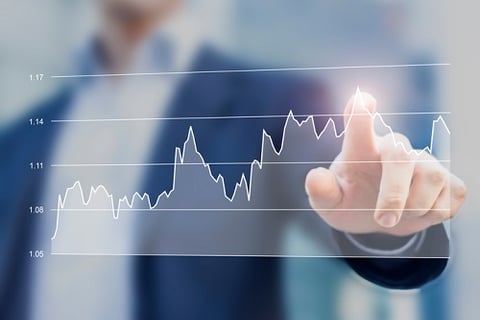 Large natural catastrophe losses in 2017 and current low prices are expected to push up pricing in non-life insurance and reinsurance, according to
Swiss Re
Institute's Global Insurance Review 2017, and Outlook 2018/19 report.
The string of natural catastrophes in the second half of 2017, including hurricanes Harvey, Irma, Maria, earthquakes in Mexico, and wildfires in California, have caused significant losses and drained capital from the Property & Casualty (P&C) sector.
These losses, alongside generally low prices and a global economy in a cyclical upswing, should support growth in the insurance markets with global non-life premiums forecast to rise by at least 3% and life premiums by about 4% in real terms annually in 2018 and 2019, according to Swiss Re.
There has been industry-wide speculation around rate hardening in both non-life insurance and reinsurance as a result of recent natural catastrophes. The three hurricanes and the earthquakes in Mexico caused estimated insured losses of US$95 billion (SGD$128.6 billion), which is likely to "severely impact" full year underwriting results.
Swiss Re expects the combined ratio in US P&C insurance for 2017 to rise to 109% from 101% in 2016, with the global reinsurance combined ratio expected to jump to 115% from 92%.
"Price rises in loss-affected segments are already happening and could be substantial," says
Kurt Karl
, Swiss Re's Group chief economist. "The ultimate volume of losses is not yet known, but appears to be large enough to cause price increases beyond the affected sectors. This is also happening because prices have fallen so low over the past few years."
Global non-life insurance industry profitability has declined in 2017, with return on equity (ROE) down to 3% from 6% in 2016. Premiums are expected to rise by 6% to 7% in real terms annually over the next two years, with emerging markets like China continuing to be the main driver for growth.
Karl partly attributes P&C growth to "very strong economic growth in Asia, driven by the rising middle class." As the middle class grows and gets wealthier, they buy cars and houses and their insurance needs go up, he said. There are "significant opportunities when it comes to China and the emerging markets," added Dan Ryan, Swiss Re Institute head of research.
Related stories:
Swiss Re examines why P&C markets must 'right the ship'
Lloyd's Corporation reveals coal divestment plan