Takaful industry likely to grow in double digits for 2016 and 2017 | Insurance Business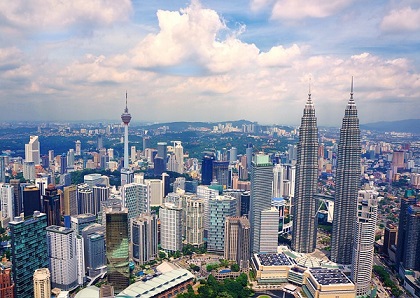 The takaful industry of Malaysia is on track to sustain its double-digit growth rate in 2016 and 2017, due to higher policy sales despite challenging economic conditions.
Takaful is a form of insurance that complies with Islamic law and is cooperative in nature.
According to Datuk Syed Moheeb Syed Kamarulzaman, CEO of the Malaysian Insurance Institute (MII), the growth rate of net contributions from the takaful sector was close to 13% from 2009 to 2014.
"The takaful sector's growth has remained ahead of Malaysia's gross domestic product," he told reporters at the Takaful Seminar 2016. "Things continue to look positive for the sector moving forward."
The Takaful Seminar was a one-day event held on November 17 and organized by the MII and the Chartered Institute of Islamic Finance Professionals (CIIFP). Also present was CIIFP president Datuk Badlisyah Abdul Ghani.
Syed Moheeb said that the takaful sector will encounter significant changes due to the dual licensing requirements imposed by the Islamic Financial Services Act of 2013. By July 2018, composite Islamic insurers must separate their family and general takaful businesses under two separate licenses.
The change could lead to the deepening of the takaful industry, as each business will be more focused on its area of expertise, said Syed Moheeb. This would also help the growth of the retakaful (reinsurance) sector, which currently has limited growth opportunities.
Badlisyah, on the other hand, praised the Islamic finance sector's growth and said that it is likely to continue its aggressive growth as the necessary framework and infrastructure are in place.
Related stories:
Allianz eyes takaful takeover
MAA Takaful Berhad rebranded as Zurich Takaful Malaysia Berhad
Malaysia's takaful sector outstripping the Middle East's, says AM Best