Tech presents 'huge opportunity' insurance industry | Insurance Business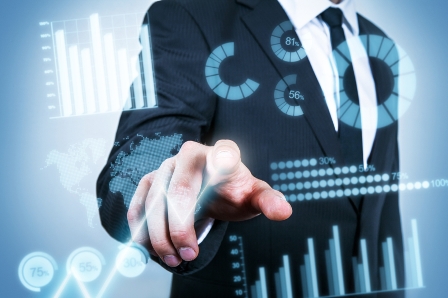 A leading voice in the insurance industry has backed one are that is often viewed as a challenge as a 'huge opportunity' for the industry.
Technology presents the insurance industry with many challenges but greater opportunities, Danielle Warner, founder and CEO of Expat Insurance told
Insurance Business
as partnerships with tech firms could lead to growth.
"As much as the industry views tech as a challenge, that is where the huge opportunity is," Warner said
.
"I think if those of us that are not, let's say tech savy or tech inclined or coders ourselves, if we find ways to partner with some of these innovative startups, that is where things get really exciting.
"I think there is a huge opportunity that the change and the digital disruption is being talked about but the firms that I think you will see rise above that are firms that create collaborative partnerships with tech backgrounds and tech companies.
"I think keeping up becomes the biggest challenge for everyone. Talking about the challenges is not going to do you any good unless you can find out where the opportunities that those challenges present are and keep up with the opportunities that do present themselves."
Warner said that intermediaries may view technology as a challenge for their businesses but the use of tech can help them solidify relationships with clients if they get on-board with future developments.
"Digital disruption and fintech is on everyone's talking points and agendas and people are piling into the tech space," Warner continued.
"I think tech can be seen as a challenge for brokers but if brokers are able to buy into the idea of tech just providing us as an intermediary with a better way to serve our clients and help us stay more connected and provide closer connection to our clients, at the end of the day, these chat tools and a lot of these tools that are being offered, there has to be people behind them when it comes to advisory services.
"I think if brokers embrace tech, then we can create our own form of digital disruption and not be left behind.
"I think if you don't embrace tech, you will be left behind no matter what."
Insurance businesses need to shift there mindset from seeing technology as a challenge to an opportunity as Warner noted that businesses can leverage technology to their specific strengths.
"You have to use it to leverage your strength," Warner said.
"When you truly go back to what value do you provide to the end client which is what every single business in this day and age has to do, the consumers in this day and age will literally drive your business into the ground, so you have to go back to what is the service proposition and the value proposition you are providing to your client and then leverage tech to just amplify and impact in a much bigger, bolder way.
"That is where tech as a challenge becomes an opportunity."
Related stories:
Survey reveals big data, analytics to have biggest tech impacts
Virtual Pokemon Go craze opens up real world of liability
Big data and analytics the next step in fighting fraud