Tech-savvy life insurer in India expects 30% growth | Insurance Business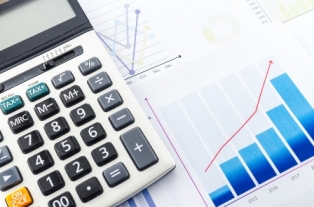 Canara HSBC OBC Life Insurance, a firm based in India, foresees a growth rate of 30% this fiscal year, driven by increased use of the digital channel, as well as influx of customers from tier II and III cities.
"In 2015-16, we grew by 35 per cent, while the industry grew by about 15 per cent. As our model is bancassurance, we are favourably placed and this is what is leading to this kind of growth," Anuj Mathur, the firm's CEO, told
PTI
.
According to Mathur, there are 220 million smartphone users in India, and this is expected to rise to 770 million by 2020. Technology will give people easier access products and services. This will also allow insurers to serve their clientele better.
However, Mathur tempered expectations, saying that growth could drop to 15-20% after two or three years.
"We don't want to take targets which are too aggressive. It is always better to be conservative. This year it's 25-30 per cent...But thereafter it has to be lowered as base is going to be higher," he said.
Selling insurance via e-commerce is expected to reduce turnaround times, as policies can be issued overnight and data will be more readily available.
The company has released four insurance products, and four more are in the pipeline to launch this year. It also plans to add 400 more staff by December, bringing its workforce up to 18,000 individuals.
The insurer is owned by Canara Bank (51%), OBC (23%) and HSBC Insurance Asia Pacific Holdings (26%). For the second quarter of 2016, net profit was US$6.4m, up from US$5.2m for the same period in 2015.
Related stories:
Regulator's promotion of e-commerce to benefit both insurers and clients
AXA partners with Alibaba
Microinsurance as empowerment in developing Asia-Pac economies