Tesla sued over fatal car crash in China | Insurance Business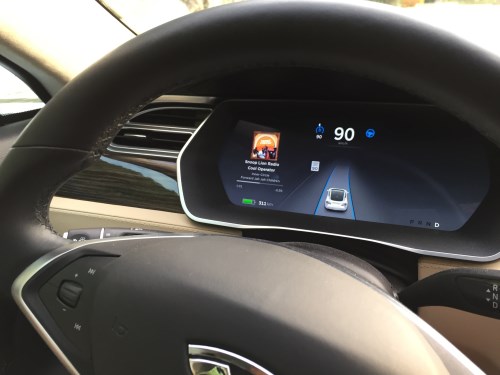 A court in China has received a lawsuit filed against Tesla, a company developing autonomous vehicles. The case was filed by the family of a 23-year-old driver who died in a car crash in a vehicle equipped with Tesla's Autopilot system.
According to
China Central Television
, the crash happened in January, with the deceased's family asking for RMB10,000 (US$1,500) in compensation. The state-run media outfit aired dashcam footage of the Tesla vehicle colliding into the rear of a street-sweeper truck on a highway in Hebei province. In the video, the car didn't seem to slow down before hitting the truck.
Tesla Motors responded that it has no way to determine whether its Autopilot system was responsible for the accident because the car was too damaged for data to be recovered.
"We were saddened to learn of the death of our customer's son," said the automaker in a statement. "We take any incident with our vehicles very seriously and immediately reached out to our customer when we learned of the crash. Because of the damage caused by the collision, the car was physically incapable of transmitting log data to our servers and we therefore have no way of knowing whether or not Autopilot was engaged at the time of the crash. We have tried repeatedly to work with our customer to investigate the cause of the crash, but he has not provided us with any additional information that would allow us to do so."
Tesla has been receiving flak after several incidents involving its Autopilot system-equipped vehicles. In May, a crash in Florida lead to the death of a 40-year-old man from Ohio.
Meanwhile, in China, regulators asked manufacturers to suspend testing of self-driving cars while the government develops guidelines covering these vehicles. After a minor accident, Tesla revised its marketing text for the Autopilot system, defining it as a driving-assistance system, rather than a self-driving one.
Tesla has recently entered the insurance arena in Australia and Hong Kong, offering customized insurance plans for the vehicles it manufactures underwritten by its partner companies, namely QBE and AXA.
Related stories:
Self-driving cars could cause insurance cost downshift
First, it makes semi-autonomous cars. Now? It's offering to insure those vehicles
Driverless cabs being tested on Singapore roads