Thai insurance execs among recipients of entrepreneurship award | Insurance Business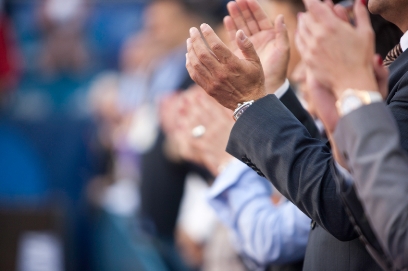 The heads of two Thailand-based insurance companies were among the recipients of the Asia-Pacific Entrepreneurship Awards (APEA).
Chai Chaiyawan, president of Thai Life Insurance, and Michael Plaxton, CEO of FWD Insurance Thailand, are among the 14 awardees for Entrepreneur of the Year, honoured in a ceremony held on Thursday.
Nomination for an award is strictly by invitation only, with each nominee going through a rigorous judging process, which includes financial verification by a designated auditing firm and compulsory physical site audits and interviews, followed by a confidential balloting process by Enterprise Asia's committee.
"We can say with certainty that the recipients of the APEA are like none others," said William Ng, president of Enterprise Asia.
"Not only do they have to prove their entrepreneurial skills and experience in one of the toughest contests in the world, they also subject themselves to a pledge to uphold the highest standards of entrepreneurship, which includes allegiance to the two founding pillars of Enterprise Asia, namely investment in people and responsible entrepreneurship," he added.
Related stories:
Baoviet recognized for its sustainability reporting
Astra Aviva Life wins awards in three categories
FWD Singapore launches industry-first cover