Thai insurer to expand to Cambodia next year | Insurance Business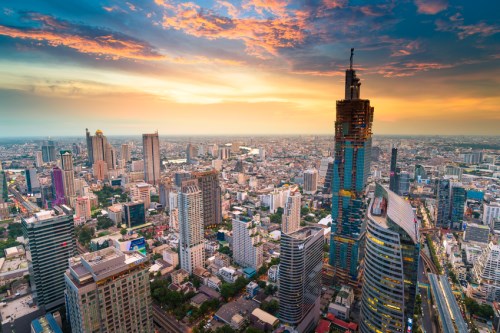 Bangkok Life Assurance is planning to start operations in Cambodia next year, in order to benefit from the fast-growing insurance industry in its neighboring nation. The insurer received its license for expansion earlier this year.
Bangkok Life will be the second insurer from Thailand to open its doors in Cambodia, after Muang Thai Life Assurance began business there in April.
Komkai Thusaranon, acting president of Bangkok Life, said in a news conference that the company is in the process of setting up the office and hiring personnel for its Cambodian branch, which will initially offer whole-life protection schemes and savings packages. Further expansions to other Southeast Asian countries are also planned.
The subsidiary, Bangkok Life Assurance (Cambodia) Plc, is 52% owned by Bangkok Life. The other shareholders are: PT Asuransi Central Asia (25%), Bangkok Insurance Plc (15%) and Asia Financial (8%).
As of the second quarter of 2016, Bangkok Life is the sixth-largest Thai life insurer with a market share of 7.55%. Its total premiums are expected to increase by 19% for this year, outpacing the industry average, which is expected to drop by 3% due to Thailand's slow economic growth and weak domestic consumption.
Related stories:
Dai-ichi Life plans to enter Cambodian market
Muang Thai Group receives approval to operate in Laos
Greenlight Re looks to expand in Asia and Europe after slump