Thailand life insurance sector growth to slow down | Insurance Business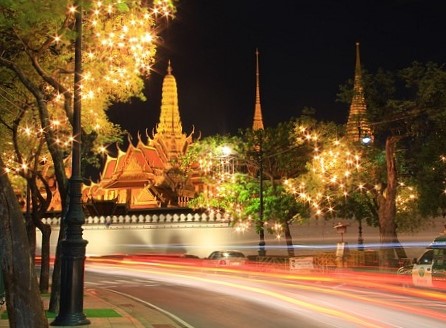 Thailand's life insurance sector will experience slower growth than the rest of the region, averaging 8.3% until 2026 compared to 11.5% in the past, according to research by
Allianz
.
"Due to the still rather weak economic development, gross premium income in both segments, life and non-life excluded health, has grown markedly below the 10-year average in 2015, adding up to a plus of 4.7%," said Michael Heise, chief economist of Allianz
With average per capita spending of Bt9,730 and life and non-life insurance premiums amounting to 4.9 per cent of GDP, Thailand is already one of the more developed insurance markets in Asia," he added.
The German-based insurer foresees the Thai economy growing at a faster rate this year at 3% compared to 2.8% last year, due to public investment and the strong tourism industry.
Due to high insurance penetration and a very competitive life insurance market, Allianz forecasts future premium-income growth to be slightly weaker than in the past 10 years. With low interest rates, life insurers should consider diversifying assets and explore investment in alternative assets, such as real estate, infrastructure, renewable energy and private equity.
Allianz suggested solutions such as redesigning long-term savings products, increasing flexibility, moving to less capital-intensive products such as unit-linked products, and offering protection with riders for increased value.
In Asia, emerging economies' growth is likely to stabilize at slightly below 6% in 2016, the slowest in 15 years. However, emerging economies will still factor in for almost 60% of global economic growth.
"A wide-ranging policy agenda is needed to harness emerging Asia's huge potential," Heise said.
"Priorities should include structural reforms to increase productivity and growth potential, but also policies to manage risks associated with high leverage and financial volatility."
RELATED LINKS:
Thailand world's second riskiest for cybercrime, says global insurer
Major European insurance group enters Thailand with new acquisition
ADB and Munich Re link up to boost trade in developing Asian countries