Thailand's economic growth prospects stable, says Allianz | Insurance Business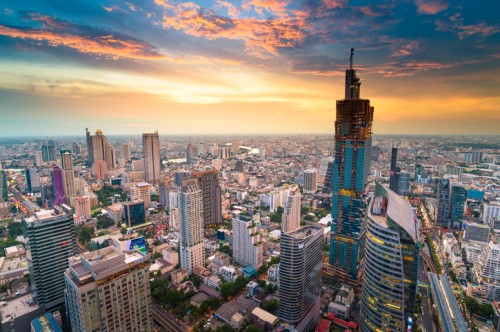 The economic growth of Thailand will remain stable at over 3% for 2017 and 2018, according to
Allianz
Economic Research. This will boost confidence in the market and initiate sustainable growth for the insurance industry, said the insurance giant.
Even if Thailand's insurance sector lost momentum for four consecutive years, premium income is now at 4.9% of GDP, putting the Southeast Asian country level with Germany in terms of insurance market penetration, said Allianz.
As Thailand's population is gradually ageing, with the old-age dependency ratio jumping from 15.2% in the present to 52.5% in 2050, Allianz forecasts that life insurance will remain the main engine of the insurance industry's growth over the next 10 years, at an average of 9.3%.
Dr Michael Heise, chief economist at Allianz SE Germany, which operates in Thailand as Allianz Ayudha Insurance, noted that the insurance sector of Thailand has been losing momentum since 2012, with combined growth slowing to 3.9% in 2016. Property & casualty insurance recommended negative growth for the first time since 1999, but life insurance growth picked up slightly at 6.6%.
Life insurance currently makes up 70% of total premium income in the country, which is in line with a World Bank survey that said that 65% of adult respondents were saving up for old age.
However, Heise said that there the P&C insurance sector can turn things around alongside a recovery of the economy, and that a 7.5% average growth rate for P&C in the next 10 years is still possible.
He added that Thailand's competitive advantages, which include competitive prices and strategic geography, will cause a boost in exports and tourism-related earnings. As public debt is only at 43% of GDP, well below the 60% public debt threshold, the situation is conducive to growth through public investment.
Related stories:
Allianz gives verdict on shipping insurance sector
Police seize luxury cars involved in insurance scam
Allianz aims to fly high with drones