"The future of work is gig" | Insurance Business Asia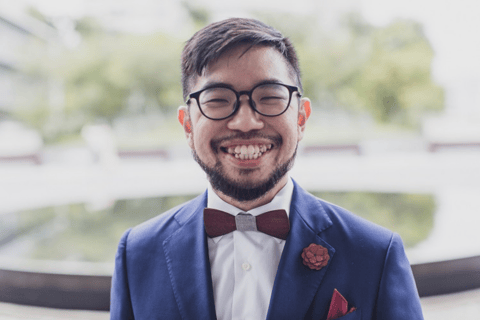 In the years prior to the COVID-19 pandemic, the gig economy has been steadily growing. However, the pandemic caused it to grow even more rapidly, due to loss of regular jobs and the increased dependence on delivery services.
One of the most prominent issues of gig workers was having sufficient insurance protection. Traditional insurance structures were unable to fully protect gig workers, and it was in this space where insurtech firms such as Gigacover stepped in.
According to Sebastian Raphael San, Gigacover's country manager for Singapore and the Philippines, gig or freelance work has always been present in Southeast Asia, but it was previously mostly made up of design or accounting jobs.
"Because of the rise of tech and digital adoption in the region, more jobs such as ride-hailing and food delivery can be redesigned and transformed to gig work," San told Insurance Business. "In addition, the itch to work for yourself, have control over your working hours and be your own boss is much more ingrained in Gen Z and Millennials than older generations. This has contributed to the rise of gig work."
There are notable differences among the different Southeast Asian markets, due to their varying demographics and levels of economic development. On the markets he handles, San said that Singapore, due to being more developed and having a smaller and ageing population, is facing the problem of finding more workers to keep up with the industry demand. On the other hand, the Philippines has a wider pool of younger workers the gig economy could tap into.
"As a result, gig platforms operating in both markets face different challenges, but are still similar in a way, as they are required to differentiate themselves from their competitors in order to continue to attract and retain workers," San said. "Though cash incentives are still relevant, we have seen an uptick in demand from matching platforms to provide more benefits to their workers, and gig workers are profiting from additional protection."
San shared Gigacover's approach to insuring the gig economy, which is "to solve the pain points of the gig workforce through innovative, affordable and flexible coverage, instead of simply providing mass market insurance products."
According to San, Gigacover recognises the different needs and unique risks faced by gig workers, so it works with various platforms to provide tailored coverage for gig workers.
Gigacover recently partnered with homegrown Singaporean car-sharing platform Tribecar and Etiqa Insurance to develop Tribeshield, a motor excess insurance product.
San said that Tribecar's business allows drivers from different ride-hailing platforms to rent cars on-demand for work. Tribeshield aims to protect short-term rental drivers that may not require extended policies. According to San, it reduces the financial risk of insurance excess in the event of an accident and reaffirms Gigacover's goal of strengthening the financial safety net of gig workers.
The market has responded positively to the introduction of short-term insurance policies like Tribeshield, as these match the gig economy better than traditional insurance products with long contract or lock-in periods.
"We have seen an increase in the take-up rate of individual gig workers who purchase directly from us and have been very encouraged by forward-thinking platform partners, such as GoJek, Lalamove and Foodpanda, who have been providing benefits and coverage to their workers," San said.
One of the major challenges to insuring the risks of the gig economy, according to San, is to find a like-minded insurance partner to underwrite the risks and policies as Gigacover does not have the necessary licences to operate on its own.
"Thankfully, we have strong support from firms such as Etiqa Insurance, which co-developed with us first-to-market products like freelancers' earning protection, which protects gig workers from prolonged medical leave, and the aforementioned motor excess reduction," San said. "Our core tech capabilities have helped overcome distribution challenges and facilitated data collection for risk analysis."
As for the future of the gig economy, as Southeast Asia recovers from the COVID-19 pandemic, San is optimistic that the region will further embrace this model of work.
"Gigacover was founded on the principle that the future of work is gig," San said. "We believe that more companies and workers will become more receptive to the idea of having multiple gigs instead of just having one full-time employment job. The gig economy will continue to play a significant role in how products and services are consumed. We will see more innovation and jobs converting to gig work and there will be a need for more benefits, such as insurance and protection, to evolve with the future of work."