Top names come together to form Lloyd's of London advisory committees | Insurance Business Asia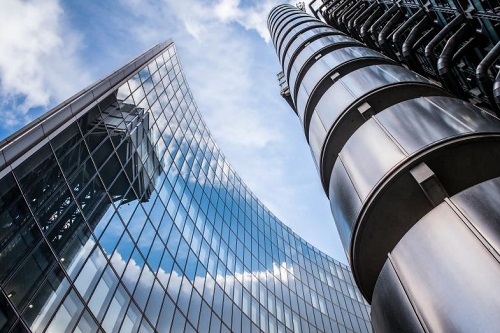 Scandal-hit Lloyd's of London has assembled what looks like 'The Avengers' of insurance to serve as members of its new advisory committees.
Created to support the (re)insurance market's transformative strategy, the global and London advisory committees are made up of the likes of Association of British Insurers chair Amanda Blanc, Willis Towers Watson chief executive John Haley, and Marsh & McLennan Companies (MMC) president and CEO Dan Glaser.
Also part of the mix are top names such as Chartered Insurance Institute chief executive Sian Fisher, Aon CEO Greg Case, and Chubb chair and chief executive Evan Greenberg.
The committees will be in charge of aiding the creation of "The Future at Lloyd's," whose focus centres on simplifying market access, reducing the cost of doing business, building an inclusive and innovative culture, and offering better value for customers.
"Ensuring that Lloyd's is best placed to meet future challenges and opportunities is vital so that the UK remains a world-leading insurance market," commented Blanc, who is also chief executive of EMEA (Europe, the Middle East, and Africa) and global bank distribution at Zurich Insurance.
"I look forward to working with colleagues in the insurance industry in developing a strategy that helps Lloyd's to deliver best value for customers through cutting edge technology, with an inclusive culture that attracts the best talents."
For London & International Insurance Brokers' Association (LIIBA) CEO Christopher Croft, the move "further fulfils Lloyd's commitment to a collaborative, cross-market approach." Croft noted that he and LIIBA chairman Roy White – who also serves as chair of UK specialty for Marsh – are happy to be part of what he described as important work for the industry's future.
Meanwhile London Market Group chair and Beazley chief executive Andrew Horton expressed strong support for the ideas set out in the Lloyd's prospectus. Horton said he is "keen to continue working with colleagues across the market to help take these forward."
Also looking forward to working in partnership with Lloyd's and on behalf of Lloyd's Market Association members is the trade body's CEO Sheila Cameron, who believes this will ensure that the work undertaken now will define the future success of the market. Cameron also pointed to the goal of delivering "truly outstanding outcomes" for the market's clientele.
"The Future at Lloyd's is a unique opportunity to transform the marketplace and cater to the growing and diverse needs of its customers," concurred MMC's Glaser. "Lloyd's is an important partner for Marsh & McLennan and our clients, and I'm thrilled to help position it for the future."
Case, meanwhile, cited Aon's commitment to anticipating client needs and collaborating with leading organisations to innovate on customers' behalf.
"With this new strategy, Lloyd's is accelerating its own evolution and charting a path forward for London to continue playing a significant role in the global insurance market," asserted the Aon boss. "We're pleased to contribute to this important discussion."
Lloyd's chief executive John Neal couldn't be more excited.
"This is an exciting time for us all as we drive forward the next stage in Lloyd's evolution, and I am delighted that we have the support of a number of global industry leaders, as well as the market associations representing some of our key stakeholders," he declared.
"Together with the feedback and insights we are gathering from our wide-ranging consultation, the advisory committees will play a critical role in providing guidance and advice as we develop and implement a blueprint for the future at Lloyd's."