Travelers suffers fall in Q3 profits | Insurance Business Asia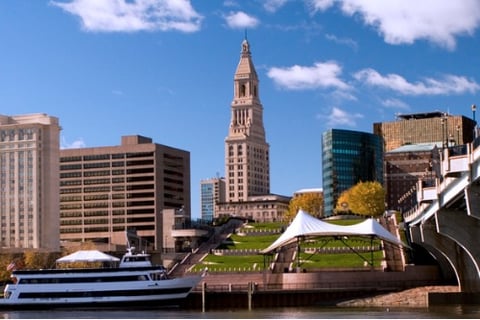 The Travelers Companies, Inc., has suffered a decline in profit. Today, the insurance giant reported third-quarter earnings of $396 million, or $1.50 a share, down from $709 million, or $2.62 a share, the prior year quarter.
The insurer has attributed this decline to the "increasingly challenging tort environment" which has driven an increase in claims payments for lawsuits and jury awards. Unfavourable reserves development has also resulted in a 4.9 point increase in Travelers' combined ratio, which reached 101.5% in the quarter, up from 96.6% in Q3 of 2018.
"Third quarter core income was $378 million and core return on equity was 6.5%," said Alan Schnitzer, chairman and CEO. "Despite the impacts of an increasingly challenging tort environment facing our industry and higher non-catastrophe weather-related losses, our underlying underwriting results were solid, benefiting from 4% growth in earned premiums and continued disciplined and thoughtful expense management.
"Earnings this quarter were impacted by net unfavourable reserve development in business insurance. While workers' compensation reserves continued to develop favourably, asbestos reserves developed in an amount comparable to the prior year quarter and general liability and commercial auto reserves developed unfavourably primarily due to the more challenging tort environment."
It wasn't all bad news for Travelers. The insurance giant posted record net written premiums of $7.569 billion, up 7% and reflecting growth in all segments. In business insurance, net written premiums increased 7% and the firm achieved renewal premium change of 7.4% - the highest level it's been since 2014.
In bond & specialty insurance, net written premiums increased by 13%, with strong production across management liability and surety. The insurer's personal insurance net written premiums increased by 7% in the quarter, with agency auto up 3% and agency homeowners up 11%, both benefiting from renewal premium change.
Schnitzer added: "We have a long track record of successfully managing our various businesses to create value over time, including through periods of elevated and volatile weather losses, changing loss trends, economic uncertainty and low interest rates. With insight from leading data and analytics driving our pricing and underwriting, the best claim organisation in the industry and deep relationships with our agents and brokers, we will continue to leverage the power of our franchise to deliver industry-leading returns over time."