Two new roles for former Zurich broking boss | Insurance Business Asia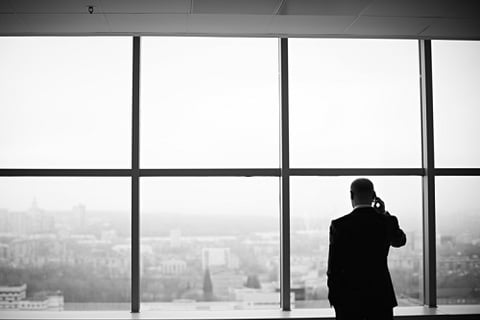 The former managing director of
Zurich
's commercial broking business in the UK has revealed that he is moving on to not one, but two new roles.
Richard Coleman, who spent over 20 years with the insurer – which he describes as a "great company" – was revealed this week to be joining insurance data analytics firm Cytora as a part-time advisor. He will take up the role in September, alongside beginning a full-time role as European director at the Collinson Group.
"I'm expecting very different cultures and an opportunity to learn a lot about different sectors and different businesses," Coleman told Insurance Business. "Both of the businesses I'm working with are very different from each other, and different from Zurich."
The move is a fairly significant shift from a role focused on broking, to two new posts embedded in the insurance data world, but Coleman stressed that there is no conflict between the two.
"I've spent a lot of time working in the intermediated sector, and I'm a big fan of what brokers can and do bring to customers in particular," he commented.
"That need for advice in an increasingly complex world I think is really, really important, and [brokers] provide the role of being able to advise a company about how they can protect themselves from risk, and also being able to access a number of different markets."
In fact, the concept of insurance businesses harnessing data is one that could be beneficial for brokers: "I see data as potentially complementary to a lot of those areas, I don't see data as an area where it should be setting up confrontation in the market. Things like this can be complementary across the whole value chain, and if that helps companies work quicker, faster, better together – that has to be a good thing," Coleman noted.
Cytora's focus for now is on data analytics for commercial underwriting – an area in which the insurance veteran says there is huge potential for change.
"If you think about the world of what we insure for commercial customers, that's changing quite rapidly, and some of the risks that they will have in their purview in the future are not the kind of things you can underwrite from having historical claims data," he said of some of the emerging risks facing businesses.
Despite that focus, Coleman is not confining himself to commercial lines.
"I wouldn't necessarily say I'm a commercial-only insurance person – I've run businesses in both personal, small commercial, and some of the large commercial markets as well," he said.
He added: "If we can get smarter, richer data into all parts of the value chain - that has real potential to make underwriting more accurate, and to streamline the processes. What I bring to Cytora is a good understanding of how insurance businesses work at a practical level, and how the market works at a practical level."
Related stories:
Partial settlement reached in $1.75 billion-plus Zurich case
Zurich unearths pan-European insurance fraud ring