Uber faces insurance roadblock in Singapore | Insurance Business Asia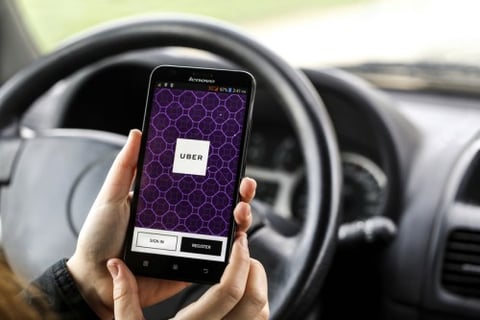 Private-hire car services such as Uber and Grab could face a roadblock when it comes to insurance, as data revealed that vehicles operated by these companies have a harder time settling insurance claims.
The number of private-hire cars in Singapore has tripled in the last three years, now numbering 51,000. These cars are also 30% to 50% more likely to be involved in an accident, insurers told the
Straits Times
.
For private cars solely for personal/family use, the number of reported accidents is at around 10% to 15% of vehicles. But for private-hire cars, the figure is at 20% to 25%.
"These cars are on the road longer than the normal passenger car," General Insurance Association president A.K. Cher told the
Straits Times
. "Many of them are also driven by very young and inexperienced drivers … And they also rely heavily on their mobile devices for navigation, so (the drivers) can be distracted."
Want the latest insurance industry news first? Sign up for our completely free newsletter service now.
Uber-owned firm Lion City Rentals has seen its fleet grow from 1,412 cars in February to 8,676 in November. During that period, its vehicles were involved in over 2,100 accidents, with almost SGD10 million (US$7.1 million) in claims.
In September, 18-year-old Goh Pei Ling died in a car accident on the Seletar Expressway after the Uber car she was riding rammed into the rear of a lorry that was stopped on the road. This was considered the first fatal accident involving a ride-hailing service in Singapore.
Uber Singapore's website states that its insurance policy "covers the driver's legal liability for the death of, or bodily injury to passengers and other third parties (e.g., a pedestrian) caused by driver's negligence. It also provides cover for liability resulting from damage to property belonging to other persons such as cars, street lighting, fences, etc."
Related stories:
Uber and Grab could face a month's suspension due to erring drivers
Sharing economy to hit key insurance market
Uber's first self-driving fleet to launch this month