Underwriting performance strong among global reinsurers – report | Insurance Business Asia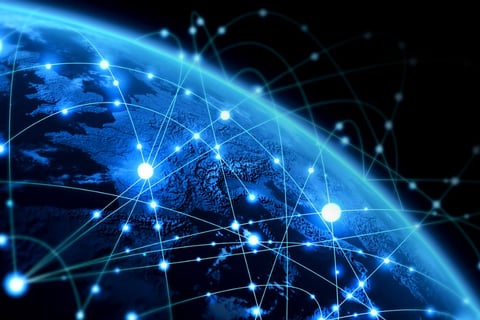 Underwriting performance among global reinsurers remained strong in the first half, but return on equity (ROE) and shareholders' equity were impacted by investment markets, according to a new report on the sector from Gallagher Re.
The reinsurers tracked by the survey reported average premium growth of 12% in the first half of 2022, with the strongest increases coming from the global reinsurers at 18% and North American and Bermudan reinsurers at 14%. Intact saw a 49% increase in premium for H1, driven by its acquisition of RSA's Canadian and UK operations and organic growth driven by commercial lines.
Continued pricing gains for commercial lines business remained the key driver of premium growth in the second quarter, according to the report. Apart from Swiss Re, which was down 4%, the companies tracked by Gallagher Re showed year-over-year increases in premium. Second-quarter increases tended to be higher than those in Q1, the report found. During Q2, nine out of the 25 companies tracked by Gallagher Re reported a premium increase of greater than 20%, as opposed to only five in Q1.
Some management teams said they expected commercial premium increases to continue to outpace loss trends into next year. While this trend has continued for some time, the report noted that the average attritional loss ratio this quarter rose by one percentage point from the prior year.
First-half underwriting results were exceptionally strong, with an average combined ratio of 94.1%, with all but three reinsurers posting sup-100% combined ratios. That's broadly in line with the 93.8% average combined ratio reported in H1 2021, supported by growth in H1 2022 premium, lower natural catastrophe loss activity, higher prior-year reserve development, and a lower expense ratio.
Read next: Gallagher bolsters renewable energy team
Those factors, however, were offset by a higher attritional loss ratio, driven in part by a rise in personal lines loss trends, Gallagher Re said.
While it was not a significant factor in overall H1 results, some reinsurers established reserves for claims exposure relating to the war in Ukraine, the report said. There is still significant uncertainty about ultimate loss estimates.
ROE was impacted in the first half by unrealised investment depreciation, the report found. The average ROE reduced to 9.3% in H1, down from 13.9% in the first half of 2021. This was most notable for certain North American and Bermudan reinsurers, for which significant investment depreciation flowed through profit and loss statements. This was the main driver of net losses reported by Markel, Cincinnati and Fairfax, the report said.
AIG, Travelers and Intact all reported higher ROEs, driven by continued strong underwriting profitability, especially for commercial lines business, and, in the case of AIG, higher realised investment gains.
Shareholders' equity fell by an average of 22% in the first half, driven by reduced asset values, Gallagher Re said. All segments tracked by the report declined, with Europeans (-28%) and global reinsurers (25%) seeing the most significant drops.
The main driver for the decline was a spike in interest rates, which resulted in lower market values of bonds and equities held by global reinsurers.