Underwriting profits rise 39% for IGIH | Insurance Business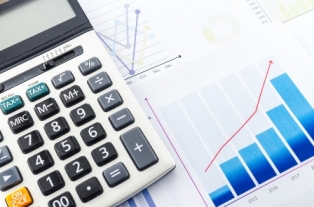 International General Insurance Holdings (IGIH), which has operations across Asia, has reported an upsurge in its earnings for the first half of 2016.
The company announced that its gross written premiums in the first six months went up to US$126.8 million from US$122 million in the same period last year.
Net underwriting profits posted a 39% growth to reach US$28.4 million while group net earnings swelled 22% to hit US$19.8 million. The insurer's combined ratio also improved from 89% to 81.9%.
"Despite difficult market conditions, we have continued our emphasis of ensuring that the business we retain is within our philosophy of underwriting for bottom line profit rather than top line growth," said Wasef Jabsheh, IGIH vice chairman and CEO.
"This is evidenced by the fact that whilst our top line has grown by 4%, the bottom line has grown by 22%, leading to an exceptional combined ratio for the period," he added.
The news follows the reaffirming of the "A-" insurer financial strength rating of IGIH's operations in the UK and Bermuda earlier this year.
Buoyed by its impressive financial results, IGIH now looks forward to its planned rebranding, which is the next stage of the company's development.
"The rebranding reflects the growing international profile of the business," Jabsheh said.
"At IGI, we will continue to focus on a strategy of steady growth via geographical expansion combined with our continued focus on underwriting profitability," he also said.
Related stories:
Tech-savvy life insurer in India expects 30% growth
Internet finance boosts Ping An's growth