Up to US$1 billion in losses expected after typhoon batters Hong Kong | Insurance Business Asia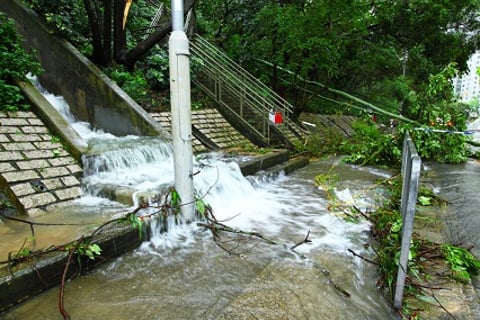 After Typhoon Hato struck Hong Kong on Wednesday, paralysing the city by shutting down airports, businesses, and public transport, market analysts estimated economic losses brought by the weather disturbance at between HKD4 billion to HKD8 billion (US$510 million to US$1.02 billion).
"Typhoon signal 10," the highest grade in the Hong Kong storm warning system, was raised Wednesday morning. This is only the 15th typhoon of this level to hit Hong Kong since 1946.
Dylan Bryant, Hong Kong manager and head of North Asia at
Swiss Re
Corporate Solutions, told the South China Morning Post that the economic impact of a typhoon signal 8 and above would be at least HKD4.29 billion. This includes property damage and business losses in major sectors, such as transportation, tourism, agriculture, and shipping.
Meanwhile, Terence Chong Tai-leung, an associate professor of economics at Chinese University, pegged Typhoon Hato's damage at HKD8 billion, based on the average gross domestic product of Hong Kong for one day, using 2016 figures.
The typhoon forced Hong Kong to shut down its stock exchange, while only one flight was able to land at the airport between 6am to 5pm on Wednesday.
Related stories:
Swiss Re launches new insurance policy for typhoons
Typhoon Haima triggers first payout of pilot catastrophe insurance policy
RMS releases new storm and earthquake risk models for APAC