Vocational licenses now mandatory for Uber and Grab drivers | Insurance Business Asia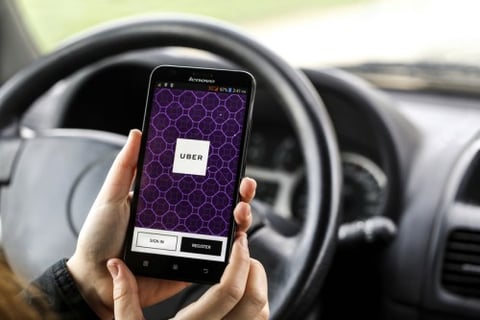 Drivers for private-hire car firms in Singapore, such as Uber and Grab, are now required to obtain a vocational license after the Road Traffic Act (RTA) was amended in Parliament on Tuesday. Several changes were also made to general traffic regulations.
According to Second Minister for Transport Ng Chee Meng, the measure seeks to ensure that private-hire car drivers are equipped with sufficient knowledge and skills to render the service safely.
"For identification purposes, all chauffeur-driven PHCs must be affixed with tamper-evident decals issued by the LTA (Land Transport Authority) by the middle of this year," Ng told
Channel News Asia
. "Together with our existing rules that require PHCs to be licensed as public service vehicles and to have adequate insurance, these measures help LTA better enforce against errant drivers and vehicle owners."
Want the latest insurance industry news first? Sign up for our completely free newsletter service now.
A penalty of up to SGD10,000 per offense could be imposed on erring operators. The Registrar of Vehicles can also release a general suspension order against operators that have three or more major violations.
If a driver continues to drive for a suspended operator, they could be fined up to SGD2,000 and/or imprisoned for up to six months, along with suspension or revocation of their vocational license.
Some major revisions to the RTA include the abolition of the prosecution time bar for motorists driving without proper insurance. Previously, the LTA had to prosecute within three or six months, after which no cases could be filed.
Meanwhile, drivers that fail to stop and report an accident that could be due to their vehicle will face fines and jail time. Also, Singaporeans and Singapore permanent residents will be prohibited from keeping or using foreign-registered vehicles in Singapore.
Related stories:
Uber and Taiwan authorities still locked in dispute
Uber faces insurance roadblock in Singapore
Uber and Grab could face a month's suspension due to erring drivers