Why Tesla's insurance efforts may fail | Insurance Business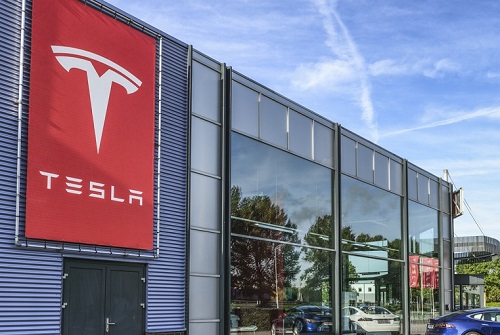 Automaker Tesla recently announced that it would offer its own insurance product to customers, but some experts believe the car company might be biting off more than it can chew.
Tesla CEO Elon Musk revealed during a quarterly earnings call that his company would offer a "much more compelling" insurance option than the usual high premium options current Tesla car owners have. Apart from the fact that Tesla has partnered with State National Insurance – a Markel subsidiary – specific details regarding the actual product remain scant.
While Tesla's ambitious foray into insurance makes sense, as the company hinted that it would utilise the data it has access to in terms of driver behaviour to price insurance, industry leaders are sceptical about the decision.
In a recent shareholders meeting, Berkshire Hathaway chairman and CEO Warren Buffett warned that Musk's effort could end in failure, citing a previous effort by General Motors.
"General Motors had a company for a long time called Motors Insurance Company," Buffett said during the assembly. "And various companies have tried it."
"I would say that the success of the insurance company — of the auto companies getting into the insurance business — are probably about as likely as the success of the insurance companies getting into the auto business," Buffett remarked.
An opinion piece on Seeking Alpha went in-depth with why Tesla's insurance attempt could fail, citing that the automaker had already tried to offer insurance via a program called InsureMyTesla – which was a disaster for some customers.
Tesla's cars are very expensive to insure, so the auto company created InsureMyTesla in 2016; the insurance was offered in the US via a partnership with Liberty Mutual in 2017. On paper, the program was supposed to offer affordable coverage to Tesla owners due to the autonomous features of the cars.
But the program ended up costing many customers much more than traditional insurance. In October 2018, AXA – Tesla's partner in Hong Kong – suddenly tripled its premiums. In America, Tesla owners consistently complained that Liberty Mutual (through the program) charged higher prices than competitors.
While the new insurance product was announced seemingly to address the issues of the earlier InsureMyTesla, Seeking Alpha believes the new product has its own share of problems.
There is, for example, a problem with regulation – there has been no indication that Tesla has obtained the necessary permits in each state to offer insurance in those respective areas.
Then there is the problem of capital reserves. Insurers typically need large capital reserves to pay claims, but Tesla is currently strapped for cash, the opinion piece pointed out. The automaker has been cutting capital expenditures and having difficulty giving refunds.
In closing, the piece surmises that Tesla's new insurance program "has lots of holes in it" and appears to be a smokescreen meant to either deflect investors from the company's $702.1 million net loss in the first quarter of 2019, or serve as a marketing ploy to get more people to buy Model 3 cars.