Work with benefits: How CXA is driving a digital revolution in employee benefits brokerage | Insurance Business Asia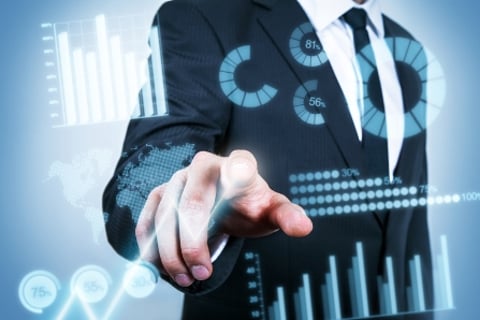 The following is a contributed article written by Philipp Kristian, an emerging innovation pioneer in Asia.
Rosaline Chow Koo is a great storyteller. As she seamlessly transitions from recalling how her young years influenced her entrepreneurship journey to illustrating the future of her company, CXA, it is evident that sharing an important message is both a calling and necessity to her. The story of what is now Singapore's most preeminent and well-funded insurtech start-up would be a page-turner in all regards – but then it wouldn't be, as everything Rosaline makes tends to be digital. Even though CXA digitises claims, the company actually prints them out for some of its insurance clients, Rosaline says, chuckling ever so slightly.
As a new-age digital broker for employee benefits, CXA turns the business model of traditional brokerage on its head. The value proposition to companies and employees is as simple as it is compelling. For the same employee benefits spend they incur today, CXA offers clients a customisable benefits offering in which an employee chooses the benefits most appealing to them, from standard health insurance coverage to alternative wellness offerings such as yoga classes. Giving back control to the employee to adjust their benefits package and to take full responsibility for their own health activates a neglected but key stakeholder in the benefits business. On top of customisation, CXA makes meaningful use of the employee data they collect. Employees benefit by receiving recommendations that drive positive behaviour change, while employers receive intel on how to further optimise their healthcare spend and avoid the double-digit cost inflation that typically occurs year-on-year.
Want the latest insurance industry news first? Sign up for our completely free newsletter service now.
Most funded insurtech in Singapore
The business started in Singapore and is now rapidly expanding in Asia, for which it recently raised a $25mm USD Series B round from several acclaimed investors such as EDBI, the investment arm of the Singapore Economic Development Board, Facebook co-founder Eduardo Saverin, Philips Healthcare and global reinsurer RGA. Rosaline, as founder and CEO, sees tremendous opportunity everywhere – and the industry seems to be catching on to her vision.
CXA started on the premise that the brokerage as we know it has potential to add significantly more value for its corporate and insurance clientele, but also for the recipient of the benefits. Having built
Mercer
's Asia business into a highly profitable and successful operation over a period of eight years before venturing out on her own, Rosaline knows the industry inside and out. Before that, a stint in a US bank saw her managing their 401k and IRA Rollover offerings. These two high-profile gigs inspired her to tackle the employee benefits space from a new angle and build a 401k equivalent for healthcare.
From broke to Broker
Setting aside her rock-solid commercial foundations, the beginnings of CXA were anything but a walk in the park. In order to enter the market, Rosaline required a license – which, she figured, would be a difficult and lengthy process to obtain. Instead, she opted to acquire Singapore's largest independent benefits broker, and this is where things got a bit tricky. In her initial discussions with the regulator, she learned that the
MAS
was uncomfortable with the acquisition if the funds came from private equity, fearing that the company's operations were at risk. Instead, the funds had to come from her individually. In a move of courage, she threw in her personal and husband's life savings of $5 million, and signed a personal guarantee for a $5 million loan with DBS and paid the acquisition price. Taking such significant personal risk to navigate regulation is a remarkable move, and evidence of Rosaline's fervent belief in the digital future she is creating in the industry. This earned her respect from investors on an entirely new level. With the recent round committed, CXA's valuation surpasses a very respectable $100mm USD. This helps further boost trust with big corporates, a key group of clients that will help scale CXA into a sizeable multinational technology company. As she admits herself, building trust is mission critical in business, especially as an entrepreneur with transformational ambitions.
Big ambitions for the region
CXA's traction is much more than a pat on the back for Rosaline, whose focused and agreeable nature complements her visionary and disruptive side to the degree that it is hard to spot any form of ego in her words. The realism in her speech makes me convinced of her ambitious plan on how to transform the future of her industry. CXA is set on becoming the ultimate aggregator for all healthcare related matters, and possibly to reach even further beyond that. It already offers a white-labelled version of its platform, which it expects to grow significantly. Retirement benefits and even a credit card could well become a part of the company's customer proposition in future, which would further boost its ability to provide meaningful insight to corporates and their employees. As CXA is pacing ahead to change employee benefits as we know it, it remains to be seen how the industry will react. What started as a game of David and Goliath now looks much more like the time when MP3s took on the record market – and it will be hard to stop.
Philipp Kristian is an emerging innovation pioneer in Asia and a prominent voice in the regional InsurTech scene. Currently he is driving innovation strategy and delivery for a Fortune 500 insurer. The views expressed in the article do not necessarily reflect those of Insurance Business.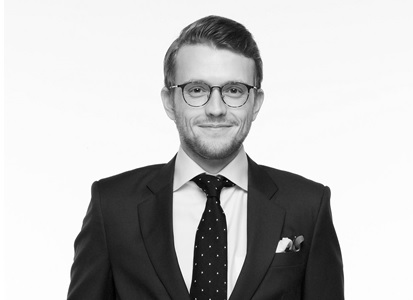 Related stories:
Niche focus to become more important
Major Chinese conglomerate invests in British telematics firm