WTW: Climate change impacting renewable energy risk landscape | Insurance Business Asia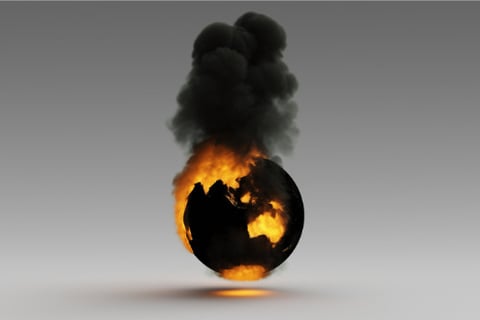 Global insurance brokerage, risk advisory and solutions company, Willis Towers Watson (WTW), has urged risk managers to respond to an evolving risk landscape prompted by climate change.
In its annual Renewable Energy Market Review, WTW cites the impact of climate change and the subsequent transition to renewable and low-carbon initiatives, as well as ever-mounting Environmental Social Governance (ESG) pressures, as key triggers of change in the renewable energy industry risk landscape.
According to WTW, the key challenges caused by climate change – such as overcoming barriers to scale, greater regulatory scrutiny and potential litigation - emphasise the importance of risk managers, especially as they "navigate changes in regulation, technology, and innovation, as well as translating what this means for their company and its investors."
The Renewable Energy Market Review highlighted how the renewables industry is expected to see further insurance market hardening as insurers seek to capitalise on last year's pricing increases to drive further pricing improvements and restore their portfolios to profitability. It revealed that global markets experienced increases between 10% and 40%, with casualty rating potentially experiencing more significant increases.
According to the report, some of the key challenges bombarding the renewables insurance market include: aged assets, operation, maintenance, and spares, natural catastrophe risk, contractor experience, lender obligations, the pace of technological change, and COVID-19-related supply chain interruption risks.
Graham Knight, head of global natural resources at WTW, said the renewable energy industry faces risks and challenges from all sides as COVID-19 impacts the global economy and insurance conditions harden.
"However, it is the issue of climate risk and ESG that will have a more significant impact on the future shape of the industry," he continued.
He advised renewables companies to develop a significant ESG footprint and incorporate climate change risk into their risk mitigation strategies to survive in the future.
"Renewables companies need to know how the energy transition is going to affect their industry, why climate change is already transforming their industry risk landscape, how they can play a strategic role in developing their response to this transition, and which ESG pressures are going to affect the industry in the future," Knight said.