XL Catlin to co-present Ocean Risk Summit | Insurance Business Asia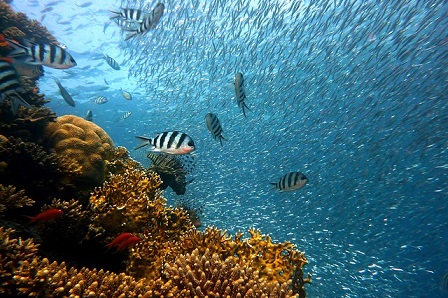 International re/insurer
XL Catlin
has partnered with various scientific and Bermudan government agencies to hold the inaugural Ocean Risk Summit on May 09-11, 2018 in Bermuda.
The summit, which is also supported by the International Union for Conservation of Nature (IUCN), Ocean Unite, Bermuda Institute of Ocean Sciences, Bermuda Business Development Agency, and the Bermuda Tourism Authority, will focus on how governments and businesses can respond to the risks brought about by changes to the world's oceans, which until recently have been poorly understood.
There has been rising global concern on the state of the oceans and the threats rapid changes may bring. Last month, the first-ever United Nations Ocean Conference in New York discussed the implementation of an ocean-specific sustainable development goal, while the upcoming COP23 climate change negotiations are expected to put more focus on ocean-related issues.
The summit will exhibit various research works on the complex and interrelated issues surrounding the ocean and how they could impact human society. For example, rising ocean temperatures due to climate change can lead to rising sea levels and stronger tropical storms. One recent estimate suggests that the expected damage brought by hurricanes to Miami alone is set to increase from US$255 billion in 2020 to US$3.5 trillion in 2050.
XL Catlin CEO
Mike McGavick
commented: "The insurance industry should be at the forefront of helping economies prepare for the consequences of climate change. Ocean risk means looking at all the ocean-driven implications – not just the societal and environmental - but the geopolitical, legal, economic and regulatory perspectives too. We have a responsibility as an industry to drive understanding of how to increase resilience, but also to help those communities that are severely underinsured and less able to adapt to ocean specific risks."
Related stories:
XL Catlin reveals increase to global property insurance cap
Japanese disaster insurance highlighted at climate change forum
Ocean warming a huge maritime risk, says study by XL Catlin