XL Group and AXA mega merger gets shareholder approval | Insurance Business Asia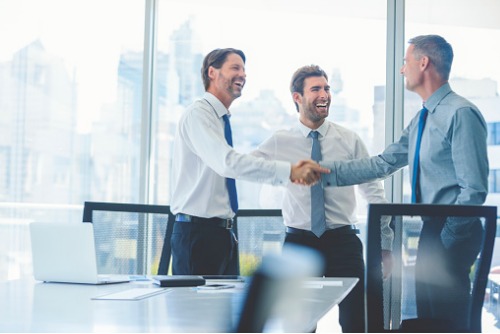 The shareholders of Bermuda-based insurance and reinsurance company XL Group have approved the 100% acquisition by French insurance giant AXA.
The planned full acquisition of XL Group would amount to roughly US$15.3 billion, to be fully paid in cash, where XL Group shareholders will get US$57.60 per share under the terms of the agreement. The transaction is expected to close during the second half of 2018, subject to customary closing conditions.
"We are pleased with our shareholders' vote of confidence in supporting all matters, including the AXA transaction," XL Group CEO Mike McGavick said. "In AXA we have found a like-minded partner committed to innovation and moving our industry forward. Becoming a part of AXA provides unrivalled opportunity to accelerate our strategy with new strength and dimension. Based on today's vote, it is clear that our shareholders share this same vision and opportunity for XL Group."
After the deal has been completed, the combined operations of XL Group, AXA Corporate Solutions, and AXA Art will be headed by Greg Hendrick, current president and CEO of XL Group, who will be appointed CEO of the combined entity and join AXA Group's management committee, reporting directly to AXA Group CEO Thomas Buberl. McGavick, meanwhile, will become vice-chairman of the combined P&C commercial-lines operations and special adviser to Buberl on integration-related and other strategic matters.
XL Group said it has "a premier specialty platform complementing and diversifying AXA's existing commercial-lines insurance portfolio, and reinsurance capabilities that will allow AXA access to enhanced diversification and alternative capital."
Related stories:
AXA chief responds to criticised mega merger
XL Catlin reveals 'Brexit continuity clause'