XL Group leader tips broker success in Asia | Insurance Business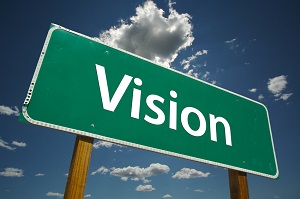 The regional leader of
XL Catlin
leader has said that brokers in Asian markets will continue to bolster their business in the region as they continue to develop their business models
Speaking to
Insurance Business,
Craig Langham, regional head of global giant XL Group said that brokers will continue to play an important part in the market in the future.
"Insurance is a heavily intermediated business and this is certainly the case in Asian markets," Langham said.
"Looking ahead as the pool of larger and more sophisticated buyers grows within the region, brokers will naturally develop their offerings to meet the requirements of clients and will likely provide 'valued-added services' beyond the placement and account service models."
Langham noted that as markets throughout the region continue to grow and develop, insurance businesses looking at the region will need to keep a local attitude as opportunities continue to present themselves.
"As markets mature further and demand for insurance coverage increases, new opportunities will open up for carriers through the introduction of broader product offerings and global programme solutions," Langham continued.
"Asia is not a homogeneous market – with different risk profiles, business cultures, features and business models.
"You can also not underestimate the importance of local knowledge, supported by global tools and expertise. We think it is imperative to attract and develop the best local talent who understand the risk landscape and the needs of the clients.
"The buying dynamics coupled with a different perspective to risk may inhibit a 'plug and play option.' Distribution across Asia is fundamentally different from some of the Western markets and any developments in this area will need to recognise this subtlety."
As the global insurance market continues to face pressures, Langham noted that Singapore as well other Asian markets face similar concerns but he is pleased with the business development in the region thus far.
"I would suggest that the Singapore market is facing similar margin challenges to other Regional hubs i.e. rate compression and excess capacity," Langham said.
"The Singapore market, from a wholesale perspective may be further challenged as new capacity seeks to participate in the Asian growth opportunity.
"We are happy with the development of all our lines of business in the region given the extremely strong market conditions we are seeing today.
"I do anticipate that the launch of the One Belt, One Road initiative will open up opportunities for many insurance lines."