Zurich, Marsh reveal regions' biggest risks | Insurance Business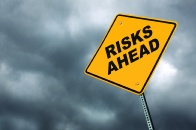 Zurich
and
Marsh
have revealed that four of the top five risks of doing business in Asia Pacific are economic in nature.
In their latest World Economic Forum Global Risks Report, the giant firms found that unemployment or underemployment is the biggest risk for doing business in the region, followed by energy price shock and fiscal crisis.
Failure of national government came fourth while asset bubble rounded out the top five, closely followed by cyber attacks and natural catastrophes.
"The emphasis on economic risks is clear: the world is facing the challenge of reviving economic growth during a time of multiple complex transitions towards new global economic and geopolitical balances," said Cecilia Reyes, chief risk officer, Zurich Insurance Group.
Want the latest insurance industry news first? Sign up for our completely free newsletter service now.
Reyes noted that while the Asia Pacific region continues to see high economic growth rates relative to the US and Europe, the region faces challenges in terms of building sustainable growth models, particularly in China.
"Many Asia Pacific countries are increasingly reliant on their trading relationships with China and therefore particularly exposed to economic downturns in the Chinese economy, in addition to the risk of a slowing global economy," Reyes continued.
While 2016 was an historic year for natural catastrophes, catastrophe risk fell three places in the new report; meanwhile, cyber attacks were singled out in Australia, Japan, Malaysia, New Zealand and Singapore as a top three risk.
Reyes said that as more companies rely on IT and computer driven technology to do business, cyber risk will continue to rise and can no longer be confined to the IT department. Board-level attention and planning is required to mitigate this escalating issue.
For the first time, terrorist attacks also made the top 10 as a host of countries, including Singapore, Indonesia and Thailand, all highlighted the risk.
Top 10 risks for doing business in APAC:
1 - Unemployment or underemployment
2 - Energy price shock
3 - Fiscal crisis
4 - Failure of national governance
5 - Asset bubble
6 - Cyber attacks
7 - Natural catastrophes
8 – Failure of critical infrastructure
9 – Terrorist attack
10 – Failure of financial mechanism or institution
Related stories:
Major vessel casualties on the rise, says marine insurance group
Pressure on insurance workers as terrorism rises