Zurich Topas signs bancassurance agreement with CTBC Indonesia | Insurance Business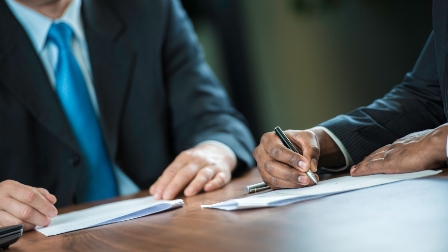 Zurich
Topas Life, a joint venture between global insurer
Zurich
and Mayapada Group, has partnered with Bank CTBC Indonesia to provide two life insurance products aimed at small and medium-sized enterprises (SMEs).
The policies, ProteksiKu and ProteksiKu Tetap, provide life insurance which can help pay off debts in case of the debtor's death. Both products will be available at all CTBC branches in Jakarta, Bekasi, and Tangerang.
Peter Huber, president of
Zurich
Topas Life said in a press release: "Unlike large corporations, SMEs have a high dependence on their owners. With the credit life protection, SMEs can focus more on business development without worrying about existing loans in case something undesirable happens to the owner."
CTBC is based in Taiwan, with 150 branches in its home market and over 100 overseas branches in various countries in Asia, North America, and Australia.
According to Kumaran Chinan, director and chief distribution officer of
Zurich
Topas, CTBC is their fourth bancassurance partner, following previously signed collaborations with Bank Mayapada, Bank Tabungan Negara and Bank Mayora.
"We plan to collaborate with two or three additional banks next year, but we can't disclose the names before getting approval from the Financial Services Authority," Kumaran told the
Jakarta Post
.
Related stories:
Astra Aviva Life wins awards in three categories
Sun Life Financial to strengthen bancassurance business
Zurich
: SMEs increasingly worried by cyber risk