Zurich UK offers discounted home insurance if customers install smart alarm | Insurance Business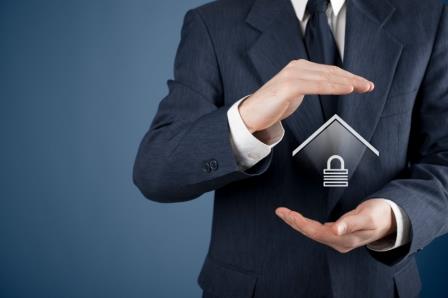 Zurich
UK is offering a discount for policyholders who make use of IoT home alarms, further promoting the idea of a "smart home". However, security experts have expressed concern over these devices.
Clients who install Cocoon's home security system will receive a 10% discount on home insurance from Zurich.
Cocoon claims that its alarms use infrasound technology, allowing the waves to travel further compared to audible sound. This reduces degradation when passing through multiple walls and floors. This, according to the firm, allows a single device to protect an entire home, even in high-noise environments.
Helen Jales, head of innovation at Zurich UK, told
SC Magazine
: "Smart devices for the house – for example, thermostats, leak detectors and security alarms – have the ability to help customers understand and manage risks to their home much more easily and quickly than ever before. Many are easy to install, allow earlier detection of a problem, and can send a notification to your mobile phone meaning that even if you are away, you will be notified of an issue."
However, the ONS Crime Survey for England and Wales revealed that 76% of Britons ignore developments in burglar alarm solutions, despite 743,000 incidents of domestic burglary in a year. This gives an impression that the public isn't that interested in adopting IoT into their homes yet,
A research paper by Cisco showed that 73% of business leaders expect security threats to plague IoT with increasing severity over the next few years.
Likewise, digital security firm Symantec said in a whitepaper: ""Our analysis of 50 smart home devices painted a disturbing picture. Despite an almost constant stream of media reports of cyber-attacks and hacking incidents, there are still many devices that do not use encrypted communications or proper authentication. It is crucial that smart home devices, or any IoT devices for that matter, use mutual authentication and encryption. IoT devices often have less memory and slower CPUs, so they may be unable to use the same encryption methods as a traditional computer does, but that is no excuse for the lack of strong encryption."
A survey by Forrester also revealed that almost half (47%) of industrial organizations mentioned that security breaches have occurred in their industrial applications involving IoT.
In Asia, the idea of a smart home is received differently in various countries. For example, market research firm GfK said that 63% of Internet users in China were open to using IoT in home security, compared to only 31% in Japan. South Korea was more of a middle ground with 54%.
Related stories:
Biggest cyber threat trend revealed
Big data and analytics the next step in fighting fraud
Gen Y expectations and the Internet of Things pose greatest threats: Report