Biden's policies might impact the global insurance industry in more ways than one | Insurance Business Asia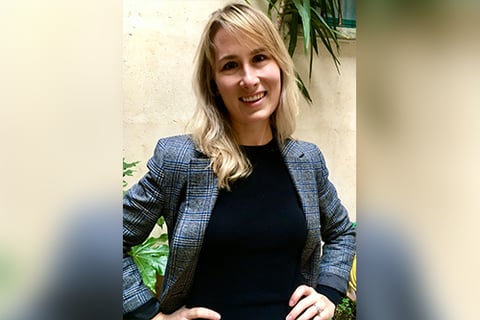 The following is an editorial by Alicja Grzadkowska, senior news editor at Insurance Business. To reach out to Alicja, email her at [email protected]
After a tense week, the results of the US election have finally come in, with Democratic nominee Joe Biden pulling ahead of President Donald Trump in close races across several swing states, including Pennsylvania and Nevada, to get 290 electoral votes and clinch the win. In the House and Senate races, the most recent tallies stood at 218 Democratic seats to 201 Republican seats, and 46 Democratic seats to 48 Republican seats, respectively.
The results of the election will be far-reaching, and will have impacts on issues outside of the country's borders, which is why people around the world were keeping a close eye on the outcome, including those in the insurance sector.
Inside the US, the election results are sure to decide the fate of health insurance. In fact, news of an expected Republican-dominated Senate quickly made waves in the insurance space, with health insurance stocks jumping on November 04, and the S&P 500 managed care index increasing by 9.8% as investors and insurance trade groups celebrated Republicans holding the Senate.
"The Senate traditionally has been a brake in our country on populist impulses, and populist impulses really can create a lot of volatility," American Property Casualty Insurance Association senior vice president of federal government relations & political management Nat Wienecke told Reuters.
Moreover, according to S&P Global Ratings associate director of insurance ratings James Sung, the split in Congress will make it "very difficult to do substantial healthcare reform."
Outside of the United States, the implementation of Biden's policies on the world stage could have implications for political risks and related insurance coverage. The president-elect has already promised to reverse Trump's policies on items like withdrawing from the Paris climate agreement and weakening protections against environmental pollution. On the latter point, Biden has proposed a US$2 trillion push to slow global warming by pulling back the burning of fossil fuels, while also aiming to make the United States' power plants, vehicles, mass transport systems, and buildings more fuel efficient and less dependent on oil, gas and coal, according to Bloomberg.
Read more: Swiss Re shares percentage of countries at risk of ecosystem collapse
While it has yet to be seen how successful this climate-focused approach will be, considering how difficult it has been for many countries to meet various environmental goals in recent years, the embracing of greener policies by the US could mean that global insurers will face more widespread pressure to stop insuring and investing in environmentally-harmful projects, such as tar sands pipelines, for which Liberty Mutual has recently received heat from activists. Biden has also said that his administration will ban new permits for oil and gas production on federal lands (though he does not support a fracking ban), which, taken together with his other environmental policies, could have implications for insurers working in these industries and the regulatory risks their clients may soon face.
On the trade front, however, some policies may stay the same from the previous administration. Similar to Trump's stance on China, Biden has accused the country of violating international trade rules, although he doesn't believe that Trump's tariffs have worked and, according to Bloomberg, wants to work together with US allies to form a defensive wall against Beijing. The president-elect has likewise joined a growing bipartisan chant of "fair trade" abroad and previously voted for the North American Free Trade Agreement that the Trump administration renegotiated.
The evolution of trade alliances and tariffs will have a reverberation on credit risks insurance, as changing political tides tend to do, according to one expert.
"Trade protectionism has been on the rise globally, and it's causing a lot of unpredictability. The news is full of proposals for new tariffs, withdrawals of those proposals, sanctions on proposals and so on. It's all a bit whimsical in the sense that it makes it very difficult for businesses to make long-term plans," said Mills Ramsay, vice president senior credit officer, QBE North America, back in June 2018.
One notable change from the previous administration will be Biden's approach to foreign policy. Bloomberg reported that the incoming president is partial towards diplomacy and achieving solutions through alliances and global institutions. He has also called for increasing the US Navy's presence in the Asia-Pacific region, as well as strengthening alliances with Japan, South Korea, Australia, and Indonesia, and, like his predecessor, Biden wants to end the wars in the Middle East.
Biden's approach could act as a salve to what has become an uncertain geopolitical environment, given Brexit and the ongoing coronavirus pandemic, though the US is far from the only player determining the direction of political risk. In March 2020, a report by Marsh underscored that rising trade tensions, involving many other countries and not just the US, are expected to continue throughout the year, resulting in global political and economic uncertainty for multinational businesses.
Read more: What impact is COVID-19 having on the credit and political risk insurance market?
In this landscape, the political risk insurance market has been booming, with risk managers increasingly turning, again, to credit and political risk insurance to manage hard-to-predict geopolitical threats to business. Even if Biden brings a friendlier US face to the world stage compared to Trump, any businesses with a vested interest in global trade would do well to turn to political risk insurance as a useful tool for addressing financial risks related to changes in the policies of overseas governments, tariffs and trade wars, or other unforeseen political events – of which there seem to be many these days.
As the United States prepares to welcome a new leader in January 2021, brokers and agents around the world should prepare themselves by understanding the risks that their clients could face in the new year, as well as other geopolitical forces (and of course, the pandemic) that are sure to intensify risks globally.