Somewhere over the "corporate" rainbow: Why authenticity matters during Pride Month | Insurance Business Asia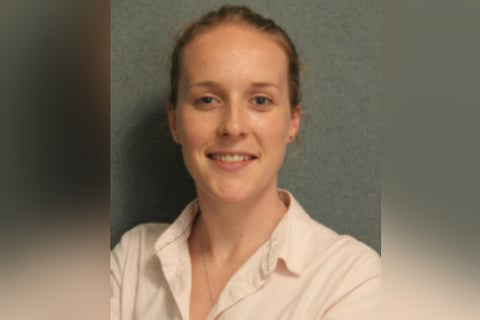 "Somewhere over the rainbow, skies are blue; and the dreams that you dare to dream, really do come true."
Judy Garland's 'Over the Rainbow' in The Wizard of Oz (1939) had a profound impact on the gay rights movement. The movie star's death in June 1969 triggered a state of international mourning, in which 'Over the Rainbow' was played repeatedly on the radio.
Just five days after Garland passed away, New York City police raided a gay club called the Stonewall Inn in Greenwich Village, NYC, triggering the Stonewall Uprising. The raid sparked six days of riots and violent clashes with law enforcement, and is largely seen as a catalyst for the gay rights movement in the US and around the world.
The convergence of the two events – Garland's death and the notion of hope inspired by 'Over the Rainbow', alongside the violent suppression of freedom in the Stonewall Uprising - inspired openly gay artist and activist Gilbert Baker (1951–2017) to subconsciously couple the rainbow with the gay rights movement.
Read next: D&I plays important role in business resilience
Baker would later go on to create the rainbow flag, which remains to this day a key symbol for the LGBTQ+ (Lesbian, Gay, Bisexual, Transgender, Queer) community. The original flag contained eight colours (there are many different variations today) which were: Pink - sexuality; Red - life; Orange – healing; Yellow – sunlight; Green – nature; Turquoise – magic & art; Blue – serenity & harmony; Purple – spirit.
You might be thinking: why the history lesson?
Because there's significance behind the flag, and businesses (insurance organisations included) that mark Pride Month by adding rainbows to their corporate logos would do well to acknowledge that.
I recently read a post on LinkedIn that described the corporate rainbow movement as "glorified marketing". It was not an original argument by any means. Terms like "virtue-signalling" and "rainbow-washing" re-emerge every Pride Month, with people accusing companies of slapping rainbows on corporate logos and making statements in support of the LGBTQ+ community without taking any real action.
The message is loud and clear. Just paying lip service to diversity and inclusion (D&I) will meet with backlash. Firms must prove the authenticity of their support for the LGBTQ+ community (and others) through action, advocacy, mentorship, allyship, and by using their powerful corporate reach to influence positive change.
Read more: Gallagher achieves top marks for LGBTQ inclusion
And there are many examples of insurance organisations that are doing just that. I've spoken to lots of insurers that have launched employee resource groups (ERGs) for the LGBTQ+ community, setting the industry up as a place where everyone is welcome. Others are supporting the community financially through non-profit organisations and by supporting events, and some insurers have even launched queer-inclusive commercials.
Furthermore, more and more insurers are appointing D&I leaders who are setting ambitious strategies and enhancing open communication and education around D&I issues – supporting LGBTQ+ rights being just one of many on the agenda.
Some insurers can hold their heads "way up high" and be proud of the actions they've taken to back up their statements of support for the LGBTQ+ community. Others that use the rainbow simply "because it is Pride Month" should reflect on the meaning of the flag and consider what actions they can take to create a more inclusive future for everyone.
Only then, in the words of Dorothy, will "dreams that you dare to dream […] come true."