Delta Insurance launches new cyber insurance and security package | Insurance Business Asia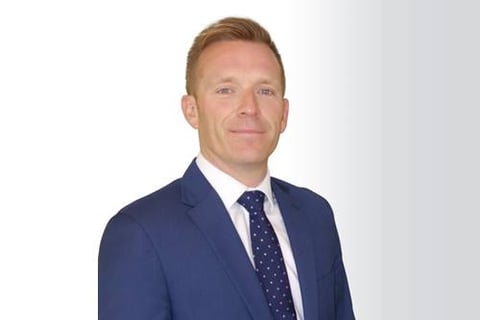 Specialist insurer Delta Insurance has launched a cyber-protection and insurance product for businesses and their employees and customers across the Asia-Pacific region, in partnership with global cybersecurity firm DynaRisk.
The new product will be managed and marketed from Delta Insurance's New Zealand and Singapore offices. The package is intended initially for businesses but is also suitable to their customers, their employees or their family members.
Organisations that take the package will receive a cybersecurity scorecard which outlines how well-protected (or not) they are, a step-by-step continuous action plan to tighten security and monitoring of multiple devices, and a personal dashboard which includes alerts in case of cyber threats.
Read more: SMEs hit by 40% of cyberattacks in Singapore
According to Delta Insurance group managing director Ian Pollard (pictured), the cyber risk product is a first for the Asia-Pacific region. He cited a 2018 report by McAfee which said that one-third of all global cyber-breaches occurred in East Asia and the Pacific Region – amounting to US$200 billion in loss, while a 2016 report revealed almost 90% of Asia-Pacific companies experienced some form of cyberattack that year.
Meanwhile, a survey from the Cyber Security Agency of Singapore (CSA) found that 56% of Singapore SMEs admitted in a March 2019 survey to having suffered from cyberattacks in the last 12 months. A separate survey of 250 company leaders in January 2019 showed nearly all organisations in Singapore had suffered close to four cyberattacks in the past year.
"We've been involved in cyber insurance for some time but we've been concerned there hasn't been much in the way of proactive and user-friendly, upfront protection against cybercrime available," said Pollard. "We're passionate about this area and have been looking for some time for a product like DynaRisk, which mitigates risk by providing an initial assessment of the current state of exposure and then provides practical, guided steps that customers can take to improve their risk position. While we can provide DynaRisk independently of an insurance solution, it also sits perfectly with a robust insurance package for those hopefully rare occasions when breaches do occur. We're thrilled to have entered into this exclusive partnership with DynaRisk in the Asia-Pacific region."