Majority of cryptomining malware infections detected in APAC - study | Insurance Business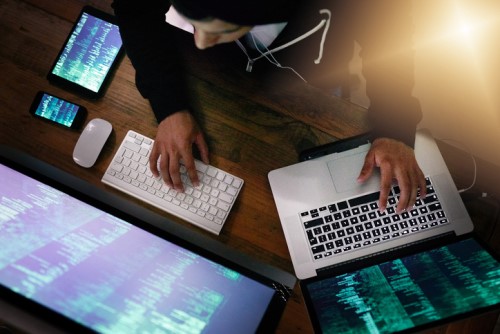 Cybercrime is on the rise globally, and Asia-Pacific is one of its major breeding grounds, according to a quarterly report by cyber security firm Malwarebytes.
The company's Cybercrime Tactics and Techniques (CTNT) report for the third quarter of 2018 highlighted several major cybercrime events, including the SingHealth breach that resulted in a national security crisis, as well as the Facebook hacking that affected 50 million users globally.
"As evident from the large-scale data breaches of SingHealth and Facebook, cybercriminals are becoming more aggressive," said Jeff Hurmuses, area vice president and managing director for Asia-Pacific at Malwarebytes. "We learnt that a couple of blind spots and security lapses can lead to a nation-wide crisis here in Singapore. Hence, it is important for businesses to be ahead of cybercriminals and take the necessary steps to be more secure."
One major finding of the study was that 65% of total cryptomining malware detections occurred in the Asia-Pacific region. This type of malware takes over the host computer's resources and uses them to mine cryptocurrencies without the user's explicit consent.
In Indonesia alone, total cryptomining detections increased by a whopping 307%, the report said. Among businesses in Singapore, cryptomining malware RiskWare was the top threat detected this quarter. Beyond RiskWare, the other top threats were Trojans which deceive users into authorising a malicious process, and adware, which displays unwanted advertisements.
Furthermore, the study revealed that ransomware detection grew 88% globally for the third quarter. In Asia-Pacific, Malwarebytes cautioned against the ransomware Magniber and its variants, which is spreading rapidly. According to the report, Magniber initially targeted South Korea, but has spread to other countries in the region and could become a global threat.
Cybercriminals are increasingly targeting businesses, as evidenced by cyber-threat detections for businesses increasing by 55%, as compared to consumer detections, which grew by just 4%. According to the report, the biggest push this quarter came from information-stealing malware such as Emotet and LokiBot.
Going forward, many organisations will be exposed to the threat of malware, and it is essential for data protection efforts, such as cybersecurity measures and insurance coverage, to rise to the challenge.