Insurers must adapt to reach climate resiliency – report | Insurance Business Asia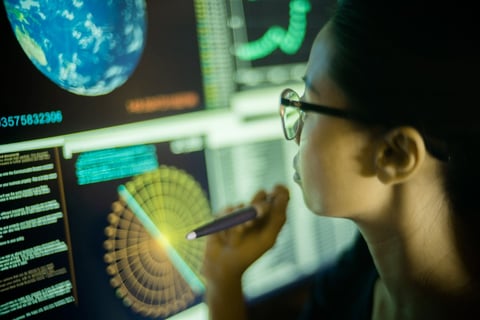 Insurers need to fundamentally change their business models to achieve climate resiliency, according to a new report from Capgemini and Efma.
The World Property and Casualty Report, published Tuesday, found that climate change is negatively impacting the insurance industry. Insurers focused on building climate-resilient business models will be better positioned to generate deeper customer trust while also boosting their relevance and profitability, the report found.
The report found that:
Global economic losses driven by climate change have spiked by 250% in the last three decades
73% of policyholders rank climate change among their top concerns
Insurers are also concerned, with about 40% ranking climate change as a top priority, with insurability and profitability as leading climate-related issues
Natural catastrophes have led to a 3.6-times increase in insured losses and a two-times increase in non-insured losses over the last 30 years, according to the report. While concerning, this fact presents an opportunity for insurers to recalibrate to better serve customers in a changing environment.
Fundamental changes are required for the industry to create customer-focused, resilient business models, the report said. More than 80% of the insurance industry's individual and small commercial clients are aware of climate influences and have taken at least one key sustainable action over the last 12 months. However, more needs to be done, as only 8% of insurers surveyed were insurance frontrunners or "Resilience Champions," defined by the report as those with strong governance, advanced data analysis capabilities, a strong focus on risk prevention, and who promote resilience through their underwriting and investment strategies.
Insurers need to revisit their own business models and balance risk prevention with risk management, the report said. The report's findings suggested that a climate resiliency framework was vital to building the required capabilities in an evolving risk landscape. Such a framework encourages insurers to rethink current risk assessment models, deploy risk prevention at scale, and drive sustainable investment and underwriting strategies, the report said.
The report found that among those deemed "Resilience Champions":
82% have a chief of sustainability or equivalent
Nearly 77% have embedded climate-risk data in their products and services
Nearly 60% are in advanced stages of deploying machine learning-based pricing models
About 53% are accessing new data sources, including satellite data, remote sensors, weather stations, and more to provide accurate, granular and real-time risk information
"The impact of climate change is forcing insurers to step up and play a greater role in mitigating risks," said Seth Rachlin, global insurance industry leader at Capgemini. "Insurers who prioritise focus on sustainability will be making smart long-term business decisions that will positively impact their future relevance and growth. The key is to match innovative risk transfers with risk prevention and assign accountability within an executive team to ensure goals are top of mind."
The report includes three key actions to boost insurers' climate resiliency efforts while also increasing their relevance and profitability:
Insurers must embed climate resilience into their corporate sustainability strategy, which clear actions assigned to C-suite executives to ensure ownership and accountability
Insurers must rework their innovation approach to bridge the gap between long-term goals and short-term planning by embedding resilience across the company's entire value chain
Insurers must redesign their technology strategy to focus on product innovation, customer experience and corporate citizenship
"While most insurers acknowledge climate change's impact, there is more to be done in terms of demonstrative actions to develop climate resiliency strategies," said John Berry, CEO of Efma. "As customers continue to pay closer attention to the impact of climate change on their lives, insurers need to highlight their own commitment by evolving their offerings to both recognise the fundamental role sustainability plays in our industry and to stay competitive in an ever-changing market."