Swiss Re links up with Climeworks to combat climate change | Insurance Business Asia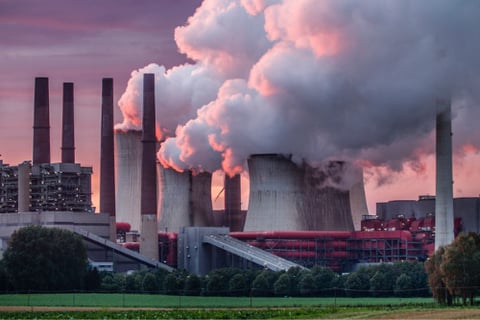 Swiss Re, which provides reinsurance, insurance, and other forms of insurance-based risk transfer, has partnered with Climeworks to combat climate change by signing the world's first long-term purchase agreement.
Climeworks is a specialist in carbon dioxide air capture technology. Its technological carbon removal solution in Iceland filters carbon dioxide (CO2) from ambient air using geothermal energy. The CO2 is then sent for permanent storage in nearby rock layers, dissolved in water, and pumped deep underground, where it reacts naturally with the surrounding basalt rock to form stable carbonate minerals. This is widely considered the safest, most durable form of all carbon removal solutions that are commercially available today.
Together, Swiss Re and Climeworks have signed the world's first long-term purchase agreement for direct air capture and storage of carbon dioxide, worth US$10 million over ten years. This marks a major milestone towards Swiss Re's goal of reaching net-zero emissions in its operations by 2030.
The partnership also reflects Swiss Re's support for the carbon removal industry and gives it early access to the new carbon removal risk pools and asset classes.
"To mitigate the risks of climate change, the world needs to scale-up carbon removal on top of, not instead of emission reductions. By partnering with Climeworks, we can play to our strengths in this endeavour, as a risk-taker, investor, and forward-looking buyer of climate solutions," said Christian
Mumenthaler, the group chief executive officer of Swiss Re and the co-chair of the World Economic Forum's Alliance of CEO Climate Leaders.
Both organisations also agreed to develop risk management knowledge and risk transfer solutions and explore future investment and project finance opportunities.
Christoph Gebald, co-CEO and co-founder of Climeworks, commented: "We are very proud to have established the basis for a unique long-term partnership with the leading risk knowledge company, Swiss Re. This is a decisive milestone for the scale-up of Climeworks and the direct air capture industry."
Swiss Re has committed to achieving net-zero emissions in its insurance and investment business by 2050 and in its operations by 2030. Following its "Do our best, remove the rest" approach, the reinsurer aims to reduce emissions as much as possible before balancing any residual emissions through carbon removal.