Zurich unveils low-carbon investment fund | Insurance Business Asia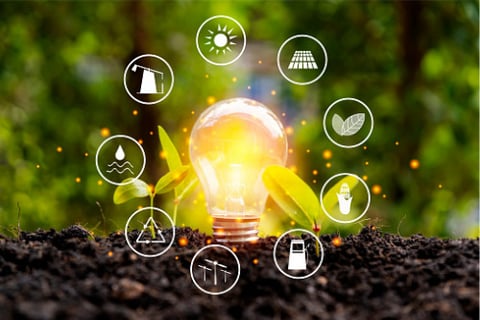 Zurich Insurance Group has announced the launch of the Zurich Carbon Neutral World Equity Fund, an investment fund that combines a low-carbon investment strategy with carbon offsetting to boost investment options for climate-conscious life insurance customers.
The fund offers well-diversified investment options in low-emission companies and leaders in clean technology, Zurich said. The estimated greenhouse gas emissions from companies in the fund are nine tons of carbon dioxide equivalent per US$1 million (around SG$1.34 million) invested, compared with 68 tons for a traditional investment strategy. Residual emissions from the fund are offset through carbon credits to achieve climate neutrality.
The fund will initially be available to customers in Germany, Italy, Portugal and Switzerland. It is expected to be offered to customers in other markets starting next year.
"There is no longer any debate about the urgency of addressing the climate crisis," said Alison Marin, CEO EMEA and bank distribution at Zurich. "That is why we believe it is essential to offer our customers the chance to join efforts with us in taking action. Today we are pleased to offer our life insurance customers the opportunity to save with us and to invest into a low-carbon future with the first carbon neutral unit-linked investment product."
The fund is the most recent example of environmental, social and governance (ESG) products launched by Zurich. Other examples include Zurich Germany's introduction of an ESG multi-asset solution and making it a default for all major distribution channels, Zurich Italy developing an ESG solution based on its flagship "MultInvest" product, and Zurich UK switching almost $1 billion of its in-force third-party policyholder assets into a new ESG line.
"The company has been pioneering a responsible investment strategy for its own assets since 2012," said Peter Giger, group chief investment officer. "As one of the largest unit-linked providers, it is our duty to offer our responsible investment expertise to our customers and extend it to unit-linked assets. The launch of the new Zurich Carbon Neutral World Equity Fund is an important step in this direction and another demonstration of Zurich's ambition to become one of the most responsible and impactful businesses in the world."