Insurers win court tussle in bogus pirate attack fraud case | Insurance Business Asia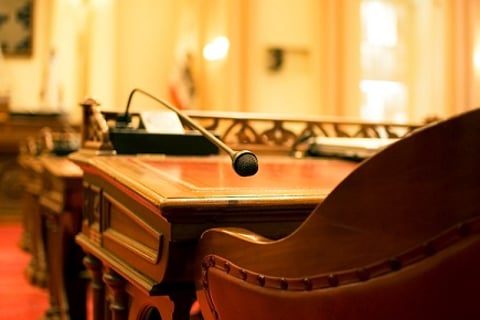 "The improbable can happen. But when a number of improbabilities occur consecutively within a short period of time it is very difficult to accept that they are coincidences."
Those were the words of British High Court judge Mr Justice Teare when he concluded that the US$77 million insurance claim over the constructive total loss of oil tanker Brillante Virtuoso should be dismissed. Handed down yesterday (October 07) at the Commercial Court, the ruling pointed to owner Marios Iliopoulos as "the instigator of the conspiracy" to set the vessel on fire through a bogus pirate attack in 2011 in the Gulf of Aden.
The so-called improbabilities included the actions of Brillante Virtuoso's master and chief engineer during the supposed attack. For instance, the master did not sound the ship security alert system alarm while being aware that a boat containing armed, masked men was alongside the tanker.
The scuttling case centred on Brillante Virtuoso's war risks policy. According to the court document seen by Insurance Business, the underwriters – who alleged that the fire was deliberately started with the owner's consent – were Talbot Underwriting Ltd, Hiscox Dedicated Corporate Member Ltd, QBE Corporate Ltd, Chaucer Corporate Capital (No.2) Ltd, Markel Capital Ltd, Catlin Syndicate Ltd, Aprilgrange Ltd, Brit UW Ltd, Novae Corporate Underwriting Ltd, and GAI Indemnity Ltd.
On the other side of the legal battle was Iliopoulos' company Suez Fortune Investments Ltd and the ship's mortgagee Piraeus Bank AE. The lender, a co-assured under the policy, continued the insurance claim after that of the owner was struck out in 2016 and argued that the cause of the loss was among the insured perils.
Mr Justice Teare did not agree.
"The constructive total loss of Brillante Virtuoso was caused by the wilful misconduct of the owner, Mr Iliopoulos," stated the judge. "In those circumstances the bank is unable to establish that the loss was caused by an insured peril. The bank's claim must therefore be dismissed."
In his ruling, Mr Justice Teare also noted: "Mr Iliopoulos had a motive to want the vessel to be damaged by fire, namely, the making of a fraudulent claim for the total loss of the vessel in the sum of some US$77 million which, if successful, would solve the serious financial difficulties in which he and his companies were at the time."