Premia moves for Charles Taylor Managing Agency | Insurance Business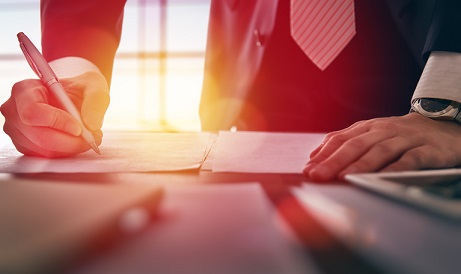 Lloyd's of London managing agent Charles Taylor Managing Agency (CTMA) is being sold to a Premia Holdings Ltd subsidiary.
Without disclosing the financial terms of the deal, Charles Taylor and The Standard Club announced that the sale of CTMA involves its associated companies, including The Standard Syndicate Services Limited and The Standard Syndicate Services Asia Pte Ltd, as well as the Lloyd's corporate names.
Acquiring the managing agency will allow reinsurance group Premia to establish a dedicated legacy platform in the Lloyd's market. The entire CTMA workforce will be transferred to the new entity.
"I am delighted that we have achieved a positive outcome and exciting future for the managing agency and our staff who work for the business," commented Charles Taylor group chief executive David Marock. "We look forward to working closely with Premia and to providing services to support them as they develop their new business proposition."
Meanwhile Premia group chief executive William O'Farrell, who cited their financial and operational capacity and expertise, noted: "Premia has been successfully delivering run-off solutions to insurers in the global P&C market for a number of years.
"This acquisition will enable us to deliver the same professional management of run-off to Lloyd's insurers with trapped capacity and legacy portfolios and we are committed to providing continuity in the run-off of Syndicate 1884."
Commenting on the transaction, which is subject to regulatory approval, The Standard Club CEO Jeremy Grose said this is a very positive outcome for the club as it enables them to make "a clean exit" from its investment in the managing agency and syndicate.
"We are fully focused on delivering the club's strategy to meet members' core P&I insurance needs, to provide them with a wide range of insurance and to diversify the club's source of revenues," he added.
It was last October that The Standard Club revealed its decision to withdraw from underwriting at Lloyd's beginning from 2019. At the time, the club noted overcapacity and a weak pricing environment.