Asia hit by "increasingly volatile" weather – Aon | Insurance Business Asia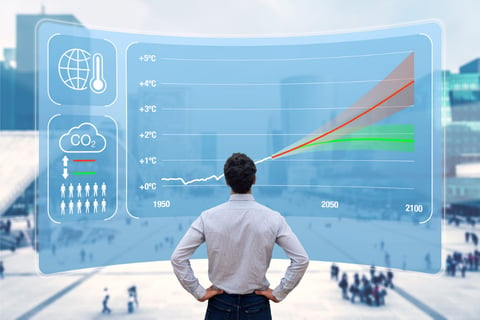 Many areas in Asia are experiencing "increasingly volatile" weather conditions, which are, in part, enhanced by the growing effects of climate change, Aon said in its 2021 Weather, Climate and Catastrophe Report.
These weather conditions include record-setting rainfall and flooding, intense landfalling tropical cyclones, droughts and winter storms. These disasters are also becoming more costly and severe, as growing urbanisation in the region causes population concentration and asset accumulations.
In Taiwan, a new national temperature record was set on Aug. 11, at 40.6°C (105.1°F).
The deadliest tropical cyclone in 2021 was Super Typhoon Rai in the Philippines. It made landfall in late December, causing 409 fatalities, with more casualties reported in Vietnam. Rai was recorded as the third-costliest typhoon to hit the Philippines.
In India, seasonal flooding resulted in 1,282 deaths, and Cyclone Yaas became the costliest tropical cyclone in Asia at almost US$3 billion in economic losses.
Malaysia encountered its costliest and most extensive flood event in December, with total economic losses exceeding US$2 billion.
China recorded above-average catastrophe losses in 2021. While typhoon activity was relatively calm, flash flooding, such as in Henan Province in July, inflicted severe losses. The insurance bill for the flash flooding totalled US$1.9 billion, the costliest on record for China.
In Japan, earthquakes were the most damaging catastrophes in 2021. Combined economic losses were at around US$9 billion, mainly from the Fukushima and Miyagi events. The 7.1-magnitude Fukushima quake caused insured losses close to US$2.5 billion.