Aggregator examines balancing act between 'bodies and bots' in Singapore insurance | Insurance Business Asia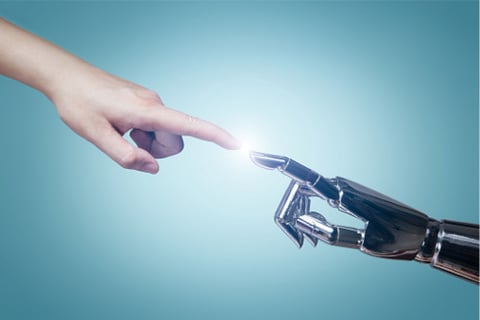 For any advisor worried they might soon be replaced by a robot, MoneySmart's "Bots vs Bodies" insurance whitepaper offers assurances that customers in Singapore aren't interested – at least not yet – in digital domination but in a nice balance between what a human advisor brings to the table and the ease that digitisation offers.
According to the personal finance aggregator's survey-based whitepaper, Singaporean policyholders have different preferences depending on where in the insurance process they currently are. The claims segment, for instance, has been found to be an area in which the involvement of an advisor is preferred over self-serve channels.
The earlier stage of information gathering, meanwhile, is an activity that leverages both human expertise and online access to educational insurance content. MoneySmart's poll of 562 respondents across car, critical illness, hospitalisation, and home contents insurance found that 27% turn to social media for information; 50% to a human advisor; 56%, insurer websites; and 73%, financial aggregators.
"Digital channels built to facilitate pre-purchase stages of the customer journey do not adequately answer questions customers may have about the products, premiums, coverage, and unique queries," noted MoneySmart. "Even with the proliferation of digital content meant to educate, or chat bots integrated into the journey, the needs of customers looking for more complex products do not seem to be satisfied."
An important factor also highlighted by MoneySmart is the varying levels of perceived complexity when it comes to different insurance policies. Of the four examined for the study, considered the least complex is car insurance, while seen as the most complex product is hospitalisation coverage.
MoneySmart stated: "The future of many industries, including insurance, as touted by some, suggests that digital innovation and its increasing accessibility will negate most of the need for actual human services eventually.
"However, research has revealed that across insurance products of varying complexity, the levels of satisfaction with fully digital self-serve options only matched those of an advisor-assisted experience at best. As the levels of perceived complexity increased, so did the perceived need for an advisor to assist and guide the process."
Based on MoneySmart's research, 80% of customers in Singapore rely on financial aggregators when looking for information on car insurance; 65% use insurance provider sites; 46% for both financial advisor and friends & family; 27%, social media sites; and 25%, forums.
For critical illness, 86% turn to financial aggregators for information; 44% to insurer sites, financial advisor, and friends & family; 35%, social media; and 21%, forums. Home contents – 88% use financial aggregators; 51%, insurance provider sites; 37%, friends & family; social media, 36%; financial advisor; 34%; and forums, 15%.
When it comes to hospitalisation insurance, only 59% rely on financial aggregators while 54% turn to financial advisors. Insurer sites are used by 58% of respondents; friends & family, 54%; forums, 17%; and social media sites, 15%.
In terms of purchase channels, 57% buy car insurance online while 43% go through an advisor. For critical illness cover, 63% take the online route; home contents, 61%; and hospitalisation, only 26% buy online.
Notably, of the four types of insurance, critical illness is more likely to be bought via self-serve platforms, thanks to an abundance of information and education accessible through digital touchpoints such as personal finance content publishers and insurer websites.
MoneySmart also found that when buyers of critical illness insurance have sufficient reassurance from their chosen sources, they consider the purchase experience "relatively easy". Claims-wise, meanwhile, there is a higher preference (71%) among critical illness policyholders to engage with an actual advisor.
"Artificial intelligence, real-time digital customer support, and insurtech integrations, to name a few, will change much of what we know the insurance business to be," said MoneySmart, which believes that the balance between 'bots and bodies' should be struck. "Yet, we find the nuance of human interaction to still be of tremendous value in the eyes of the ones who matter the most in this equation – the customer.
"Insurers and personal finance aggregators such as [ourselves] have a responsibility to ensure that amid digital transformation, the seamless omnichannel integration of the human element is
retained and refined. The assurance and trust earned from customers, through sincere advisors who help them navigate emotionally difficult times, is still sought after in the insurance journey."
According to MoneySmart, it is its goal to have this balance at the core of what the business does.
The company added: "As a digital financial service, we stand at the cusp of this transformation remembering that a personalised 'phygital' journey is what we must strive towards. And in doing so, our customers are given what they really want – a digital insurance experience where 'bots' get the job done while 'bodies' help them get through it."