Aon's innovation chief "excited" for new venture with CoverWallet | Insurance Business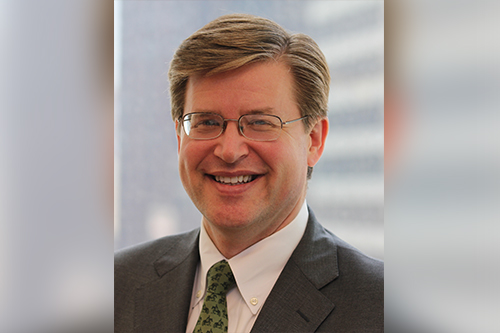 Global insurance brokerage and professional services firm Aon has officially completed its acquisition of CoverWallet, a US-domiciled digital insurance platform for small and medium-sized enterprises (SME).
Now finalised, the deal enables Aon to expand its position in the fast-growing commercial insurance market for SMEs. The brokerage giant will also be able to leverage CoverWallet's technology and data & analytics capabilities to develop and scale innovative digital client experiences that support the Aon United growth strategy.
CoverWallet joins the growing portfolio of Aon's New Ventures Group, which functions as an incubator for growth-stage capabilities focused on delivering new sources of value to Aon's clients. Moving forward, CoverWallet will go to market as CoverWallet, an Aon company.
"We could not be more excited about this partnership. We're both very excited to bring our teams together on behalf of our clients," said Tony Goland (pictured), Aon's chief innovation officer, and head of the global New Ventures Group. "We're not calling this an integration. This is about bringing our teams together in a way that preserves the innovative and entrepreneurial culture that attracted us to CoverWallet in the first place.
"Much of CoverWallet's focus is on the digital client experience. As a client-focused firm, almost everything we do at Aon is about delivering the best experience for clients, whatever their needs and preferences are. Ultimately, we want to give our client access to the best of both people and technology, and we're going to enable all of that with data and analytics. This acquisition of CoverWallet is another step in that journey, where Aon has innovated over time on behalf of our clients. It's very exciting."
As part of Aon's New Ventures Group, CoverWallet will apply its data and analytics capabilities, technology, and operational expertise to Aon's digital client experience, while also liaising with leadership and global solution lines across Aon's geographies to accelerate the growth of CoverWallet's core business. The initial focus will likely be in the US, Europe and Australia markets, where the two firms launched some commercial partnerships prior to the acquisition. After that, they will expand CoverWallet's capabilities systematically throughout Aon's global business, Goland explained.
"Our first priority is to bring the two teams together so that our new colleagues at CoverWallet can start working closely with the Aon team. Then, we want to harness the culture, the talent and the capabilities of CoverWallet and scale it to something that is relevant for a company of Aon's size," Goland told Insurance Business. "We're aiming for symbiosis. The New Ventures Group is not designed to be a skunkworks off to the side; it's meant to work closely with the global business to achieve that symbiosis and to expand and accelerate new sources of value for Aon's clients.
"We don't have a consolidation strategy; we have an innovation strategy. We want to create net new value, and we'll use all the tools in the toolkit to do that, including organic investment, hiring talented individuals, and making acquisitions. We're using all of those tools to bring together the capabilities we need in order to keep innovating on behalf of clients."