Driving innovation in insurance | Insurance Business Asia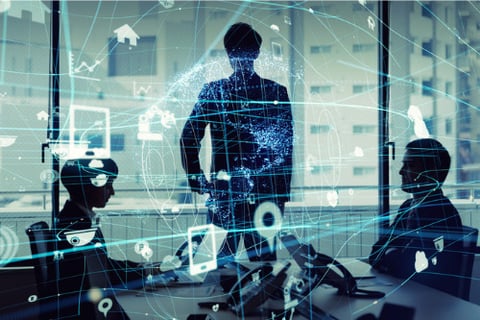 "Innovation" is a watchword in the insurance industry – but how often is it actually seen in action? In an industry dominated by large, legacy powerhouses, it can be difficult to make sweeping change and adapt to new shifts in the market. Yet it's increasingly evident that being able to innovate will take on growing importance in the years to come.
Find out more: Build Applications Fast, Right and For the Future | OutSystems
According to Leonard Tan, country manager for Singapore at OutSystems, the importance of innovation has always weighed heavily on him. But last year – like much of the world, he noted – was one which highlighted the importance of being able to rapidly innovate and adapt to changing conditions.
"The pandemic has shifted the paradigm of workplace dynamics," said Tan. "Companies are being forced to re-evaluate their employee experience to attract and retain talents in their organization. There are three top challenges facing them today: recruitment, onboarding, and employee performance."
As an industry, Tan noted, insurers all over the world are coming to grips with the reality that digital strategies have shifted from being "nice to have" to "essential" status. Tan is a firm believer that while companies understand the needs and expectations around each of these issues, many are unable to react quickly enough. Resources are often scarce, the company's needs can pivot rapidly, and a legacy of complex processes and systems can leave them struggling to catch up.
It's not just a matter of knowing that the problems are there, Tan explained; it's a matter of having the right tools to engage with them.
"These are all areas where we see OutSystems as being able to help," said Tan. "We wanted to be able to provide both the right tools and a means to modernise applications, so that companies can really get to work in the moments that matter."
The OutSystems' AI-powered platform uses visual development, pre-built UX/UI templates, reusable components, and flexible architecture, to build enterprise-class applications without sacrificing critical operational requirements like security, reliability or scalability. Organisations are able to build apps in days by leveraging visual development, a wide range of fully customisable application components, and pre-built templates while connecting back to multiple existing systems.
Tan sees this type of tech as enabling better innovation at every level of an organisation. Having the vision to innovate is important, he noted, but having the tools to be able to actually execute that vision is critical.
"OutSystems has been heavily involved working with insurance organisations worldwide in digitising their workplace and customer experience platforms to deliver unique solutions without constraints," explained Tan.
He pointed to Zurich Insurance as an example of the platform's utilities.
"Zurich Insurance was essentially able to build an omnichannel agent experience while increasing new policy sales just in a span of four months," said Tan. "That's definitely helped enhance its competitive advantage; we see ourselves as providing companies with the tech they need to fully realise their vision across employment, onboarding or employee performance.
Looking ahead, Tan wants to ensure that OutSystems continues to tailor solutions to deliver the best outcome to the companies it works with – whether that's from a product or engagement standpoint.
"Every one of our customers is facing different challenges," explained Tan. "So, we want to make sure their voices are heard, so that we can help them make their mark on today's competitive landscape."
Find out more: Build Applications Fast, Right and For the Future | OutSystems