Duck Creek CSO on 'orchestrating' growth strategy | Insurance Business Asia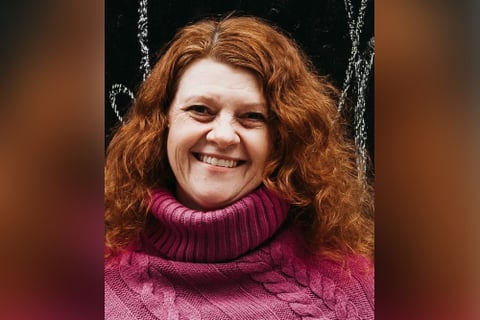 Eva Huston (pictured) had an unconventional start in the insurance industry. She originally planned to use her B.S. in Foreign Service from Georgetown University to "become a diplomat and save the world," but life had other plans for her.
After graduating, Huston joined JP Morgan Chase & Co., where she worked as an investment banker for close to 20-years, gaining experience and seniority until she reached the position of managing director in telecom, media and technology investment banking. In 2009, she took a significant career leap, leaving the investment banking world to join Verisk Analytics, a data analytics and risk assessment firm, with its flagship brand being Insurance Services Office (ISO), established in 1971 as a leading source of information about property and casualty (P&C) insurance risk.
Huston joined Verisk Analytics just as the firm was going public via an IPO. She spent nine years leading the company's strategic direction as it scaled up as a public company, serving in various roles including head of investor relations, chief knowledge officer, treasurer, and finally as chief financial officer. With a passion for executing on initiatives designed to grow and build value, Huston decided, after nine years at Verisk Analytics, to look for work at a younger company that was "growing quickly and had lots of opportunity ahead of it."
Enter Duck Creek Technologies, a global provider of core system solutions to the P&C and general insurance industry. Huston joined Duck Creek as chief strategy officer (CSO) in August 2020, with responsibility for spearheading development and execution of corporate strategy, while also creating value for the fast-growing firm.
Read next: Duck Creek taps new chief people officer
"Duck Creek has this amazing platform of Software-as-a-Service (SaaS) insurance core system solutions. The company is growing rapidly, and really, the idea of creating a CSO function was to have somebody who was focused on strategy 100% of the time," Huston told Insurance Business. "I have a small team dedicated to this, and I prefer to say we 'orchestrate' rather than 'create' strategy because it really is a team effort across all of our business functions, and it's focused on what our customers – the insurance industry – needs in order to get better."
Throughout her time in investment banking and her nine-year stint with Verisk Analytics, Huston has gained extensive experience in market segmentation, pricing and competitive structures, organic and acquisition-driven growth, and numerous other strategic and operational areas.
"I'm not an actuary by training, but I do understand the processes by which insurance companies make their decisions, and how technology, data and analytics play a role in that," she commented. "I think one of the reasons why this role is a great one for me is because I have a broader perspective beyond insurance. When you're building a business, I think it's important to look not only at your own industry, but to look at others because there are a lot of similarities in terms of types of business models and how you can think about growing and serving your end market."
IB Talk: How can insurers grow revenues?
During her time in the industry, Huston has seen insurers accelerate their use of data, analytics, technology, and artificial intelligence (AI) to make the business better. In the past decade, data has become so rich and available that insurers have almost been forced into engaging with technology in order to capture data, manage it, and create value from it, whether that's by improving the customer experience or developing new insurance products, services and solutions.
"At Duck Creek, we're focused on making the world better for our insurance customers, but there's also an opportunity as we do that to make insurance better for the world," said Huston. "Our primary offering is in core systems – the policy administration, billing and claim systems that insurers operate their businesses on – and we are continuously working to make those systems as nimble and efficient as possible, so that our clients can shift and react to changes in business and technology.
"As we think about our strategy, there's also an opportunity for us to provide solutions beyond core systems, such as tools around AI pricing or claims that make it easier for our insurers to do business with their customers. If we can attach those tools to our core systems, that increases the efficiency and usability or our technology for our insurers. The way I think about Duck Creek and our long-term strategy is that we're really foundational to the insurance industry and helping them to adopt all of these new methods of running their business on top of their core systems."