FM Global confirms huge investment in insurtech RiskGenius | Insurance Business Asia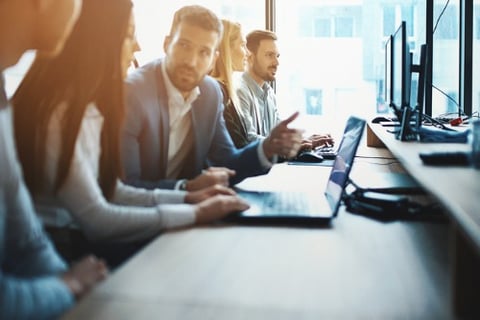 Major global commercial property insurer FM Global has invested US$1 million in RiskGenius, a start-up utilising AI and machine learning to help automate the underwriting process.
"As we look to the future and the evolving landscape of property insurance policy issuance, AI and machine learning offer FM Global great opportunities to enhance our clients' experience," commented FM Global senior vice-president of innovation Michael Lebovitz in a statement.
A released noted that this investment is FM Global's largest yet; the company had previously funded another start-up, AirWorks, with an infusion of US$250,000. AirWorks is an insurtech start-up exploring the insurance applications of aerial mapping and surveying, and FM Global hopes the tech can be used for property risk identification and loss prevention.
In an earlier statement, FM Global executive vice-president Bret Ahnell said that he believes AI is going to be a "huge factor" in the insurance industry. The executive added that "good data" is important for companies hoping to capitalise on AI technologies.
"I think the winning users of AI going forward will be defined by the companies that have good data. What are you going to do AI on if you don't have good data?" Ahnell pointed out.
Ahnell also added that FM Global "has been a data-driven company for decades," and that the company is looking at how to turn that data into powerful and valuable knowledge for its clients.