Education is the first step to unlocking the potential of emerging markets | Insurance Business Asia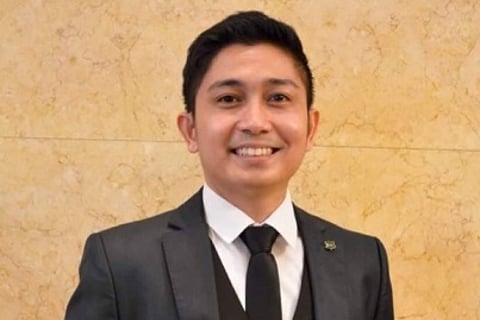 As growth in several mature insurance markets around the world stagnates, many insurers turn towards emerging markets such as those in Southeast Asia. However, low insurance awareness and penetration among emerging markets could hamper their growth.
"I believe that the non-life insurance sector has a lot of untapped potential," Mark Joseph Fernandez, founder and president of FinancePH Financial Advisors, an advocacy group aiming to spread financial literacy in the Philippines, told
Insurance Business
. "Whereas the life insurance industry's premium growth is sometimes affected by the stock market performance, the non-life insurance market's growth will be triggered by ever increasing property values and the continual urbanisation of certain rural areas coupled with the strong drive for the government to invest in infrastructure."
But to reach this potential, awareness about insurance must increase in order for penetration to rise. Most of the burden of education falls to the people that customers usually meet face-to-face: brokers, financial advisors, and agents.
"I think we need to continue to educate the market about the need to insure their properties, such as houses, buildings, cars, and businesses from fire and other calamities," Fernandez said. He believes that educating the population about insurance and other financial products will not only help the growth of the industry, but also serve as a means of alleviating poverty in developing countries such as the Philippines and its Southeast Asian neighbours.
As a relatively new and independent firm founded in 2014, FinancePH harnesses the power of the internet to spread awareness about insurance. Its Facebook page, which posts practical finance tips and news for current and potential investors, currently has around 92,000 followers.
However, Fernandez added a word of caution: "Most advisors are focusing more on investments and less on protection. This is why uncertainties in the stock market scare the advisor and the consumer from buying insurance. I think there is a need to refocus more on the protective benefits of insurance rather than on investment returns so that advisors will not be scared to invest in times of uncertainty."
Furthermore, he added that due to the increasingly higher cost of damages inflicted by catastrophes, a rise in premium prices is expected. As such, the non-life insurance industry must create stronger partnerships with reinsurers to ensure swift payment of claims.
Fernandez entered the insurance industry after graduating from college in 2009. In 2014, he founded FinancePH, which now has 31 advisors. He started out as an advisor in the life insurance sector, where he qualified for the Million Dollar Round Table multiple times. Later, he branched out to non-life insurance after seeing the opportunities it held.
Related stories:
Almost everything ties back to insurance
CEO reveals path to the top
The only constant in reinsurance is change