2020 vision: Clyde & Co's trends and predictions for the coming year | Insurance Business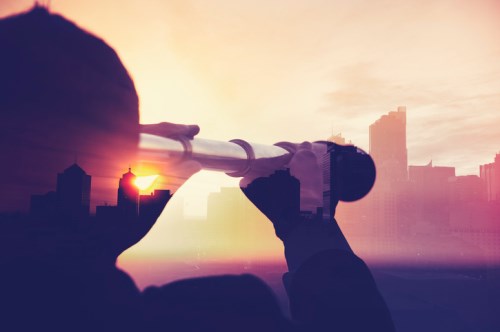 With 2019 coming to a close, global insurance law firm Clyde & Co gave an overview of the current trends in the Asian insurance industry, as well as its predictions for the year (and decade) ahead.
Southeast Asia growth to accelerate further
"Given the consistent economic growth of Southeast Asian countries, they have been actively targeted by several global life and health companies as new and/or growth markets," Singapore partner Justin Tan told Insurance Business. Among fellow Asian companies, Japanese insurers have been the long-time players in Southeast Asia, while Chinese insurers have been enthusiastic newcomers.
The trend is accelerating further with the rapid urbanisation and industrialisation of SE Asian countries, and the growing middle class has also resulted in rising demand for life insurance products, he said.
"Insurance regulations in ASEAN countries have also been gradually strengthened, according to Tan. "The challenge for insurers, especially life insurers, is how to adapt current products and strategies to match local culture and needs, as each market has its nuances where understanding and sensitivity is imperative for success."
Insurtech collaboration between insurers and healthcare providers will transform the healthcare experience
"In 2020, we expect significant growth in collaboration between insurers and healthcare providers to develop digital products that will integrate their offerings," said Joyce Chan, Clyde & Co partner in Hong Kong. "As a result, traditional health insurance offerings that have been sold purely on coverage for financial loss will evolve into cohesive one-stop shops that also cater to health needs, with technology-enabled features (such as online appointment scheduling and telehealth consultation) becoming increasingly commonplace in health plans."
"Along with a more holistic insurance offering will be a shift in the function of insurance from risk protection to risk prevention, where we will see insurers playing a greater role in assisting insureds to manage their health risks," she added. "In the coming year, customers can look forward to a more streamlined and overall improved healthcare experience that comes with such value-added health insurance products."
China autonomous vehicle infrastructure set to redefine motor insurance
2020 is looking like breakthrough year for the Chinese Ministry of Industry & Information Technology's (MIIT) 'Plan for Development of Innovative Online Vehicles' (AV Plan), according to Michael Cripps, a consultant for the firm, based in Chongqing.
"The AV Plan sets out a number of ambitious goals to develop China's autonomous vehicle industry, but in particular it is the goal – rapidly being implemented and reaching critical mass in certain locations in 2020 – of 'improved intelligent road infrastructure' (IRI) which is catching the attention of insurers," he said.
Read more: Insurers must brace themselves for self-driving cars
"Unlike their insurer peers in the West, who may have a 10- to 20-year outlook on the impact of AVs on the motor insurance sector, IRI means that Chinese motor insurers are now having to plan for large-scale AV adoption in the coming two to three years, with all the regulatory and commercial issues that this entails – drastically reduced premiums, reduced claims frequency and value, hastening of a 'no-liability' regulatory framework, etc."
UAE life insurance sector braced for fundamental shake-up in 2020
New life insurance regulations by the Insurance Authority, which come into force in April 2020, will significantly change the market, according to Wayne Jones, partner based in Dubai.
The regulations, which have "laudable intentions", impose controls on the commissions that are payable to distribution channels, such as insurance brokers, agents, banks and finance companies, according to Jones. These include both caps on the overall amount of commission and the manner in which it can be paid, and also restrictions on the charges (including surrender charges) which insurers can levy.
Read more: UAE regulator releases new rules on life cover
"The ramifications of the regulations for the existing market players are significant and, in the short term, we predict that they will lead to a shortage of products, the closure of some specialist life insurance brokers and a withdrawal of the banks from the sector (thereby limiting distribution capacity), together with a movement by advisors to promote other forms of investment products," Jones said.
A new era is dawning for disputed insurance claims in the UAE
The new Insurance Disputes Committees established by the UAE Insurance Authority will reshape the way in which disputed insurance claims are handled in 2020, said Mark Beswetherick, partner in Dubai.
The regulator established Insurance Dispute Committees, which are comprised of regulatory and judicial appointees, who will be able to call on industry experienced professionals to assist with their determinations, according to Beswetherick.
"This will be a welcome development for retail customers, whose only avenue for redress in the past was to commence court proceedings against an insurer, a lengthy and potentially costly process," he said. "The committees are expected to fill the role of an 'ombudsman', which has until now not been available.
"Questions remain, however, as to the committees' expertise and capacity to handle more complicated commercial insurance disputes across a wide range of business. The committees are required to work to fairly stringent timelines, and it is not clear what sort of procedures will be adopted in hearing a dispute. An appeal against a committee's decision to the civil courts is permitted within 30 days of the committee's decision. Whether the committee will simply become a preliminary layer to be dealt with in the claims process for major commercial insurance claims remains to be seen."